British Grand Prix: Which Circuit Hosted the 1st Championship Race in F1 History?
Published 07/06/2021, 11:30 AM EDT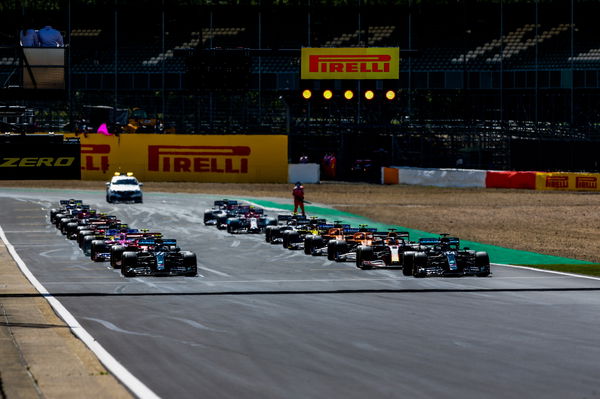 ---
---
The Silverstone circuit holds great significance in the history of Formula One. While some of the best drivers have a victory at this iconic circuit, it's also the circuit which hosted the very first F1 world championship race. Although the race carried the title of Grand Prix d'Europe, it also incorporated the British Grand Prix title due to the race taking place in the UK.
ADVERTISEMENT
Article continues below this ad
Over 120,000 fans attended the 1950 British Grand Prix on a hot summer's day on May 13, 1950. Since then, there's been no looking back for F1, with 770 drivers racing in the sport across 71 seasons. While Aintree and Brands Hatch have also hosted the British Grand Prix on a few occasions, Silverstone remained the sole track from 1987.
What makes the British Grand Prix so special?
ADVERTISEMENT
Article continues below this ad
The British Grand Prix was the first of eight races in the inaugural 1950 F1 season. Giuseppe "Nina" Farina, who raced with Alfa Romeo, won the race that year. In addition, he became the first F1 world champion that year ahead of his teammate Juan Manuel Fangio. However, the Argentinian won the world title for the next five years.
In fact, Fangio held the record for the most world titles until Michael Schumacher made it seven. Lewis Hamilton, who's tied with Schumacher at seven, looks to make that tally eight this season.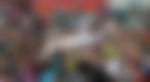 Although drivers start the British GP heading into Abbey as Turn 1, it wasn't the same in 1950. During that time, the track consisted of just eight corners, with Woodcote as the very first corner. Hence, fans can see grid lines at the exit of Luffield (Turn 7) heading into Woodcote, now Turn 8. In fact, Woodcote was Turn 1 of the British GP until 2011.
What can fans expect from the 2021 British Grand Prix?
ADVERTISEMENT
Article continues below this ad
Although Hamilton has the most wins in Silverstone, he has a Herculean challenge on his hands with the rise of Max Verstappen. The 23-year-old is trailblazing with Red Bull this season, taking three wins on the trot heading to the UK. In addition, Verstappen won the 70th Anniversary Grand Prix on the same track last season ahead of Hamilton.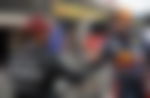 However, the iconic circuit will house over 140,000 fans who would root for Hamilton on July 18. In addition, the Briton sealed a two-year contract extension with Mercedes that takes him till the end of 2023. With the driver's championship at stake the 71st edition of the British Grand Prix looks set to sizzle an already intense F1 season.
ADVERTISEMENT
Article continues below this ad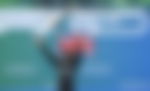 Trending Stories