As things stand, Sergio Perez is likely to miss out on next week's 70th Anniversary Grand Prix in Silverstone. Due to confusion over quarantine rules in England, Racing Point is yet to decide on Perez's participation next weekend.
However, Team Principal Otmar Szafnauer confirmed that Nico Hulkenberg would reprise his role as Perez's replacement, should the Mexican miss out again.
Logically, it makes sense for Racing Point to continue with Hulkenberg for the second race in Silverstone. Keeping the health and safety of the driver and team in mind, Racing Point can bank on Hulkenberg to come through.
Nico Hulkenberg: still the go-to option
However, from a Constructor's perspective, having a top driver within the team miss out on two consecutive races can prove to be costly. Racing Point is arguably no longer a midfield team, but F1 is a rather unpredictable world.
Szafnauer explained that they would consider Perez for the second Silverstone event only if he tests negative for COVID-19. The main reason why Racing Point hasn't confirmed Nico Hulkenberg for F1's 70th-anniversary race is due to uncertainties over quarantine restrictions.
Speaking at the Team Principals' press conference, Szafnauer said:
"If it's certain that he's [Perez] out for two, then Nico will drive in both races. But the reason for it is there's a bit of uncertainty and we're still not sure if it is 7 or 10 days.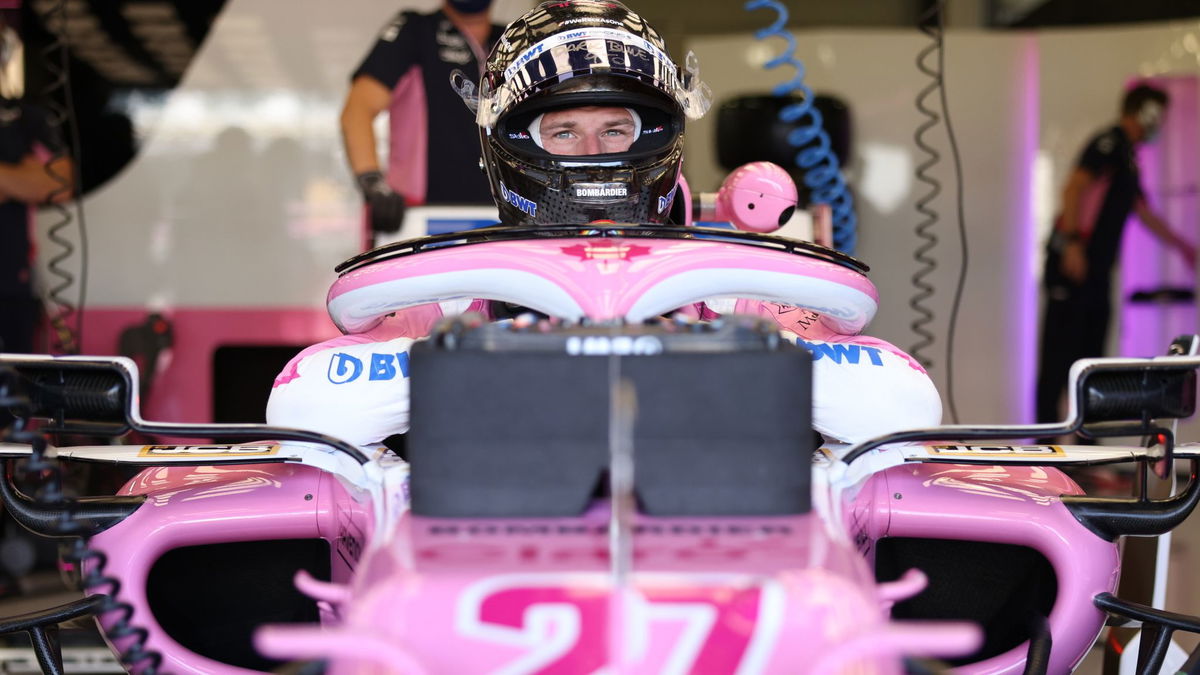 "He tested positive on Wednesday and I believe, but I'm not 100% sure, that on Wednesday, the restriction set by England was 7 days of quarantine.
"Not 10, so I guess I'm still unsure, if it's 10 days, then Nico will drive for both races. If it's seven days, that's only one of the hurdles, the other is, he's gotta have negative tests as well"
After over 200 days, Hulkenberg got his first taste of F1 action during yesterday's free practice session for the British Grand Prix. Despite missing out on F1 action, the German driver didn't exhibit a lot of race rust.
Many fans are rooting for Hulkenberg to clinch his first podium in a car that's capable of the same.
Tune into the British Grand Prix on Sunday, August 2nd.
SOURCE- Flash224- YouTube