F1's Tale of Raging Bromance on The 2020 Grid
Published 02/16/2020, 11:33 AM EST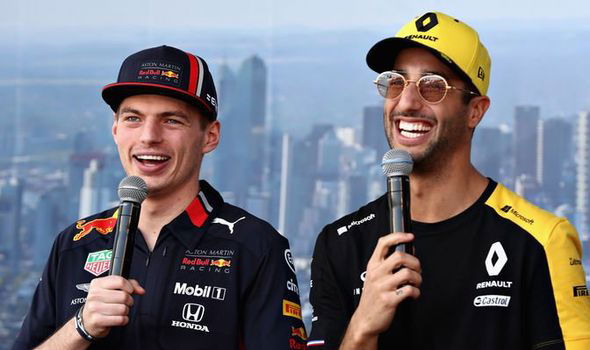 ---
---
In F1, driver relationships usually get unpleasantly competitive. Throughout the season every driver attempts to beat the others, yet there are a few folks who don't take their on-track rivalries off the track.
ADVERTISEMENT
Article continues below this ad
The primary objective for any F1 driver to beat their teammate and cement their number one spot in the team. This has prompted some broken friendships over the course of time. Simply take a look at Alain Prost and Ayrton Senna, or Lewis Hamilton and Nico Rosberg.
Be that as it may, once in a while a couple of guys crop up who don't simply have an OK working relationship, however, appear to be good friends with their competitors. Here are a few modern-day pairings who enjoy a good off-track friendship than you would expect of teammates.
ADVERTISEMENT
Article continues below this ad
Daniel Ricciardo- Max Verstappen
Danny appears to get along with everybody on the grid. But his bromance with ex-teammate Max Verstappen was one of the most entertaining ones.
Evident from the many wacky videos that Red Bull had on their social media, the two loved to take part in goofing around with each other. Like in some public interviews  Max told journalists that they live together and share a bed. Or when Ricciardo poured water over him after the Malaysian GP.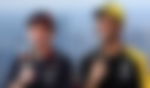 Their crash in Baku 2018 might have put some strain on their friendship. But their bromance was surely one of the best.
And after Danny moved to Renault F1 Max said in an interview that he want someone like Danny as a teammate.
"I want someone who can be in the fight and push me to greater heights as well. I think I had that ideal situation with Daniel."
"When I joined the team, I was of course more of a rookie and he was already there for a few years. Then you can learn and build up nicely, but at a certain point it also became more difficult for him, because we were very close together the whole time."
Sebastian Vettel- Kimi Raikkonen in Ferrari F1
These folks were friends well before they became colleagues at Ferrari and even used to play badminton together. Kimi said in an old interview that they do play together and he beat Vettel all the time. In an award ceremony, Seb even did an impression of his buddy Kimi.
ADVERTISEMENT
Article continues below this ad
Yet, being a Ferrari together didn't affect their relationship. Vettel once said that Kimi was the best colleague he had. Actually, their agreeable relationship was most likely a major piece of why Ferrari kept Kimi on for such a long time.
Lando Norris-Carlos Sainz Jr in Mclaren F1
Lando Norris is known as the new funny kid on the block. And his relationship with his teammate Sainz is adorably funny. They can be seen sharing a laugh around the garage in every other race. Their social media is filled with jokes on each other
ADVERTISEMENT
Article continues below this ad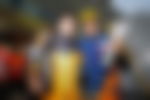 Mind you, it's easy to be light-hearted when you're not in the fastest car. Let's see if they carry on like this if they end up fighting each other for the F1 driver's title in the coming years.