Brundle Blames McLaren for Lewis Hamilton's 2007 Championship Title Loss
Published 12/31/2020, 3:29 AM EST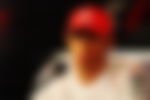 ---
---
Sir Lewis Hamilton currently holds astonishing seven world championship titles in his hand. However, what hurts is that it could have been eight, had it not been for his unfortunate incident in China in 2007. He was holding a healthy lead over his rivals, Kimi Raikkonen and Fernando Alonso.
ADVERTISEMENT
Article continues below this ad
Unfortunately, the DNF meant that his dream rookie season ended in an anti-climactic way. While fans blamed Lewis for that rollercoaster season, Martin Brundle opined that McLaren holds the majority of the blame for Lewis's 2007 title loss.
What did Brundle say?
ADVERTISEMENT
Article continues below this ad
Speaking to SkySport, Martin Brundle opened up his thoughts on Lewis and his unlucky debut season in Formula 1.
"For one bad decision in China, he could have his eighth championship right now," he said. "I think the team were probably more to blame than he was in 2007."
Considering McLaren's line-up in 2007, a massive clash was always on cards between Lewis and Fernando Alonso; and it turned out pretty much that way.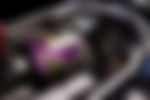 The team initially had no troubles. However, as the season progressed, they failed to handle the drivers, as the rivalry turned more ugly, with Alonso, in particular, reaching extremes.
McLaren never really controlled Alonso, as he kept finding chances to disrupt Lewis's weekend. It eventually left either of the McLaren drivers' title hopes at risk. Meanwhile, Kimi was happy to take advantage of the two drivers' rivalry and stole the championship title at the very last race.
How it all went wrong for Lewis Hamilton at the Chinese Grand Prix
At that point of the season, Lewis's championship win was written all over the place. The pole position in China only bolstered his chances at strengthening his lead over his rivals.
However, the tricky conditions during the race made sure that Lewis was never going to maintain that points advantage. McLaren's strategy blunder, too, had everything to blame.
As the lights went off, Lewis had a decent start on the wet circuit and held his position going into turn 1. The top 4 had no shuffles, as the order remained the same for a while.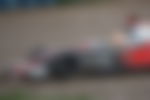 Eventually, the rains stopped, and the track started to dry out. It could have still been a Lewis victory. However, McLaren made a miscalculation, as they placed Alonso as a threat and neglected Kimi from that list.
ADVERTISEMENT
Article continues below this ad
Hence, having Alonso's strategy in their mind, the team decided to keep Lewis out on the track. His tires started falling apart. Eventually, the tire was dead. Driving on dead rubbers, Lewis finally got his car into the pits for his first stop.
Unfortunately, due to the lack of grip, Lewis aquaplaned into the gravel just outside the pit-lane, as his car's tires submerged into the trap. Despite the Marshals' efforts, that McLaren car looked reluctant from moving an inch. That moment shattered Lewis's title-winning hopes.
Finally, the gearbox misery at the Brazilian Grand Prix was just icing on the cake, as he lost his P1 to the 'Iceman' in the drivers' table.
ADVERTISEMENT
Article continues below this ad
Overall, it's still not too late for Lewis to secure an 8th championship title. The probability of the 2021 world champion still remains in favor of the Briton. With his present form, he could well lift that record-breaking title next season. However, will he? Or is there anyone who could stop the flying Mercedes driver?