Brundle Hints at Vettel Missing Right F1 Retirement Window Amid Aston Martin Struggles
Published 04/13/2021, 10:58 AM EDT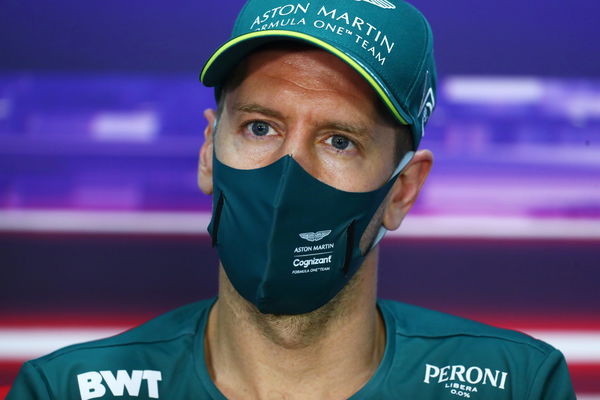 ---
---
Going into the second round at Imola, Sebastian Vettel is the driver under the most intense pressure. He had a torrid time in Bahrain, from incurring a penalty in qualifying to colliding with Esteban Ocon during the race. Hence, his critics have never been louder.
ADVERTISEMENT
Article continues below this ad
Everyone in the F1 community expected Vettel to turn a page from his tumultuous time at Ferrari. The 2020 F1 season brought down his credibility rating in the paddock significantly; the Italian outfit didn't extend his contract and there were murmurs of a potential retirement.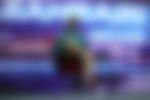 Many pundits believe he's lost his mojo.
ADVERTISEMENT
Article continues below this ad
So, this begs the question – Should Vettel have hung up his boots after the end of last season? Reputed ex-driver Martin Brundle offered his take.
"It is always best for drivers to go a year too little than a year too long, which we might be seeing with Seb Vettel at the moment," Brundle said on 'In the Fast Lane' Podcast.
During his glory days with Red Bull, there was no driver more revered in all of motorsports. Most placed him among the Mount Rushmore of F1. But now his star has fallen so much that he's been advised to call it a day.
Lewis Hamilton's retirement timing as compared to Sebastian Vettel, according to Brundle
On the other end of the spectrum, Lewis Hamilton is enjoying race victories and championships on the last leg of his F1 career. Many believe that his love for the sport may be withholding his retirement.
"As I was talking about earlier on – to step away from the adrenaline rush, and we are all adrenaline junkies, the satisfaction of driving around Monte Carlo or wherever is such that it is really hard to replace that."
ADVERTISEMENT
Article continues below this ad
On Hamilton's approach, Brundle said, "But, I think Lewis will literally take it year by year and see how he feels. I don't really know him well, I probably know him less today than when I met him over 20 years ago. So, I don't know what he's thinking, and nor should I really."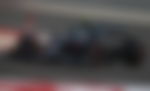 As any neutral F1 fan, we do hope that Vettel can salvage some pride. It's only been one race into the new season, so the next rounds give him a chance to silence all the detractors.
ADVERTISEMENT
Article continues below this ad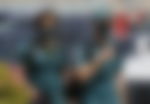 Trending Stories