Brundle Links Sebastian Vettel's Puzzling Struggles to Michael Schumacher's Final Days in F1
Published 12/30/2020, 1:43 AM EST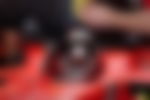 ---
---
Sebastian Vettel has been dislodging from his prime form in recent years with Ferrari. He fell prey to quite a lot of unwanted spins and crashes, as the question of his potential retirement started raising up.
ADVERTISEMENT
Article continues below this ad
However, amidst such poor performances, the fans are anticipating a comeback from the German following his switch to Aston Martin, which is due in January, next year. Unfortunately, it looks like Vettel might just fall back even further in his new team.
According to Martin Brundle, Vettel is in a similar phase as Michael Schumacher was in his 40s.
ADVERTISEMENT
Article continues below this ad
The seven-time world champion started losing shape in his early 40s, as it led to way too many mistakes. This turned out to be the root cause behind his retirement after the 2012 season.
Brundle's view on Sebastian Vettel
Speaking to SkySport, Brundle spoke about the fact that Vettel is steadily following the footpaths of his compatriot, Michael.
"Michael was in his 40s when he retired and he started making a lot of mistakes. And most of us did," he said. "You start having crashes at the end and you don't know why that happened.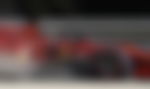 "That's what it looks like Sebastian is to me, right now."
There were some scary crashes that Schumacher fell victim to in the final phase of his F1 career. On several occasions, he assumed that he was not in the wrong. However, the reality would be much different, as the Stewards would blame the German and penalize him.
Michael Schumacher at Spanish Grand Prix 2020
It was a rather tough race for the racing legend. The incident that took place during the race may have squeezed the morale out of the German, leading to his announcement of retirement.
During the race, Schumacher was in his Mercedes, right on Bruno Senna's tail. The German was on fresher tires, and the result was always going to be that Schumacher was going to jump past the Brazilian at some point.
However, going into turn 4, Schumacher had no chance of getting past Senna as the door closed. Unfortunately, the German failed to slam on his brakes and ended up shunting onto the rear of Senna. Initially, Schumacher blamed the Sauber driver for the clash.
ADVERTISEMENT
Article continues below this ad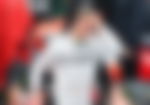 To his surprise, the Stewards handed Schumacher a five-place grid penalty for the following race weekend at the Monaco Grand Prix.
Similar to Schumacher, Vettel has made quite a few wrong decisions in recent times. However, it would be criminal not to hope for a comeback from the four-time world champion. He still holds time in his hand, and the retirement is still far away.
ADVERTISEMENT
Article continues below this ad
Hence, it would be great to watch the cheerful Sebastian Vettel remain a part of the grid for at least the next couple of years. Will it work out that way for the German?