Brundle Predicts "Friction" Between Lewis Hamilton and Mercedes Over "Odd" F1 Deal
Published 03/08/2021, 7:50 AM EST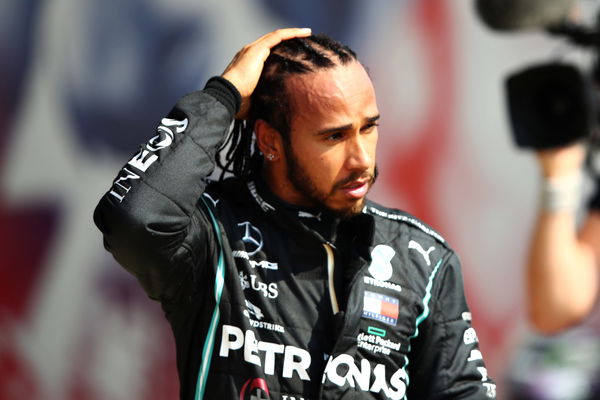 ---
---
Former F1 driver and current commentator Martin Brundle believes that all is not well between Lewis Hamilton and Mercedes. Brundle expects the two parties, who had struggled to find common ground in Hamilton's contract saga, to develop some sort of friction through the course of the 2021 campaign.
ADVERTISEMENT
Article continues below this ad
Speaking to Sky Sports, Brundle reckoned that there will be a fallout from the contract negotiation saga. Both parties seemed to have a number of sticking points, and what was expected to be a smooth deal was anything but that.
ADVERTISEMENT
Article continues below this ad
He said, "It's odd that his (Hamilton's) new deal was so late. It's odd that it is only for one year. So whichever way you try and paint that or dress it up, it's not optimum for Mercedes and Lewis going forward through this year.
"So I'm expecting, if I'm honest, a little bit of friction there."
Perhaps this friction may be another stumbling block for Mercedes in what is shaping up to be one of their toughest campaigns yet. There is also the added expectation from Hamilton to ink a new deal for 2022 as early as the end of May.
However, Sky Sports' Ted Kravitz doesn't believe anything will stop Hamilton from bagging his eighth title.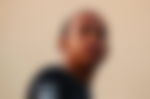 The consistency of Lewis Hamilton will be too hard for Bottas to overcome, claims Kravitz
Ted waxed lyrical over Hamilton and said that his teammate Valtteri Bottas may have an impossible task on hand.
He stated, "Hamilton's a machine. He's an absolute consistency machine. And that's Valtteri's problem. Sometimes he'd turn up, and you'd see his mind wasn't really on it, and he'd have an off weekend by his own admission.
ADVERTISEMENT
Article continues below this ad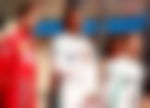 "Hamilton is a machine and stopping that with a record-breaking 8th championship on the horizon, surely that's too much to ask from Bottas."
This season will certainly be a make-or-break situation for the Finn who is doing some intensive mental training. With Russell waiting to jump into the cockpit of the Mercedes and take on Hamilton, Valtteri has scarcely any room for error.
ADVERTISEMENT
Article continues below this ad
Will the nine-time Grand Prix winner pull a Nico Rosberg and dethrone the serial winner? Or will he fall short, as he often has in previous seasons? Only time will tell.