Brundle Predicts When Lewis Hamilton Might Call it a Day in F1
Published 10/29/2020, 8:39 AM EDT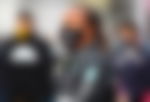 ---
---
Lewis Hamilton is a man on fire at the moment, and to be honest, he's been a on fire for a good few years now. The Mercedes driver has only gone from strength to strength and shows no signs of slowing down.
ADVERTISEMENT
Article continues below this ad
The 6-time World Champion broke Michael Schumacher's record for the most Grand Prix victories last weekend by recording his 92 win.
While that certainly is cause for celebration, Hamilton won't rest easy on his laurels. Still only 35 years of age and with a record-equaling 7th world title in his sights, according to former F1 driver and current Sky sports commentator Martin Brundle, Lewis will not be calling it a day anytime soon.
ADVERTISEMENT
Article continues below this ad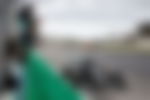 When asked whether he believes that Hamilton will hang his boots up once he bags the 8 title, Brundle said, "No. I could see Lewis aiming at something like 10 (world championships) frankly. And a long, long way north of 100 victories.
"He carries the speed, he's not dirty on the track at all, he very rarely gets into skirmishes. He's got all of the ingredients to make him a winning machine.
"I don't see any sign of that fading away. If anything, he's using his experience better."
Brundle has hit the nail right on the head. In simple terms, Hamilton will continue doing what he does best, and it doesn't seem like anyone can stop him in the near future.
Does Brundle feel Lewis Hamilton deserves knighthood?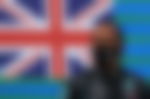 Considering the incredible amount of success the Mercedes ace has enjoyd, many feel that he deserves the honor of a knighthood.
ADVERTISEMENT
Article continues below this ad
A few days ago, F1 driver David Coulthard was strongly in favor of knighting Hamilton and was, in fact, puzzled as to why he wasn't knighted yet. Brundle shares the same opinion about the Briton.
He said, "Yes, he should. I think he deserves it. In pure sporting terms without doubt."
Perhaps with a record-equaling 7th world title on its way, Hamilton will make his case for knighthood even stronger. What do you think, does Hamilton deserve it?
ADVERTISEMENT
Article continues below this ad