"Bummer. Got to Cancel My Plan Now": Grand Las Vegas GP Experience Trolled Over Painful $64,000 Waste of Money
Published 01/18/2023, 12:00 PM EST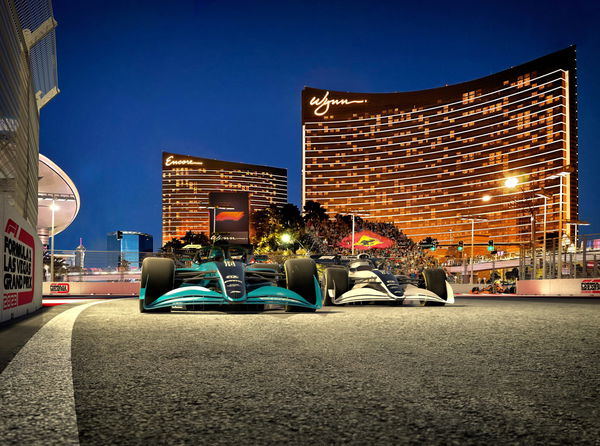 For the first time in decades, F1 will be racing on a Saturday night for the 2023 Las Vegas GP. The famous Las Vegas Strip is part of this street circuit, as many hope to see an absolute spectacle. Although, Formula 1's plans to host a race in Vegas may not be great news for the average on-track audience. Given how expensive everything in Vegas will be on the race weekend, it may be affordable only for some. Another latest news about hotel tariffs for the weekend has also raised a lot of eyebrows among fans on social media.
ADVERTISEMENT
Article continues below this ad
According to a Reddit conversation, hotel reservations in Las Vegas may cost up to $64,000 for a night on the race weekend. F1 has scheduled the Las Vegas GP from November 16 to 18, the penultimate weekend before the Abu Dhabi GP. While the tariff for a hotel room in Vegas is already eye-watering, there are reports that it won't include breakfast.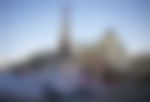 This has made many fans go sarcastic on social media, posting their thoughts on the same. Many fans have trolled the highly expensive nature of the Las Vegas GP weekend as a waste of money. It surely won't be an affordable weekend to visit for the usual audience.
ADVERTISEMENT
Article continues below this ad
The Las Vegas weekend will start on Thursday evening with the FP1 and FP2 sessions. Friday night will see Qualifying take place. While, on Sunday night, the lights go out for a 10 PM race-start as per Vegas' time. It will certainly be a grand experience for people watching this race near the Vegas Strip. But it may be even more painful for the average Joe's pockets.
F1 Fans React to Painful Las Vegas GP Expenditure
Fans have not held back to troll the Las Vegas GP experience, especially the breakfast aspect being exclusive of the hotel room costs. Many users on Reddit put out some sarcastic comments on this entire fiasco of hotel reservations and breakfast in Vegas.
It will be a deal-breaker truly for many fans who can not afford such an expensive weekend. So, the majority of fans trolling the Las Vegas GP experience seems quite logical.
Meanwhile, the fans who can afford a $64K hotel reservation won't mind paying additionally for breakfast. Still, F1's plans for a race in Las Vegas may not be sustainable in the long term, if it experiences low crowd turn-outs.
But, on the other hand, it ain't the first race to be on the expensive side to attend. So it may not be a big issue. The Monaco GP is also a quite luxurious weekend with many celebrities and business tycoons attending it. So Las Vegas could follow the same template as Monaco.
ADVERTISEMENT
Article continues below this ad
WATCH THIS STORY: F1 Miami GP Faces Backlash Amid Lavish Opening Ceremony Launching Party-Esque Race Weekend
ADVERTISEMENT
Article continues below this ad
All in all, Las Vegas GP is set to go ahead and showcase the grandeur of the city's nightlife. It may not be as affordable as any other normal race weekend, but for the TV and digital audiences, fans would hope that the racing is great around the streets of Vegas. Do you think the Las Vegas GP will be a success?
Edited By: Ranvijay Singh