Buxton Explains How Netflix Filmed for Drive to Survive Season 3 With F1's Strict COVID Protocols
Published 01/27/2021, 6:25 AM EST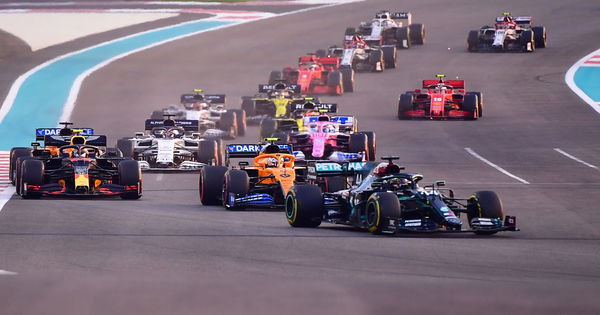 ---
---
F1 Drive to Survive series has become a great success on Netflix. The series allows the fans to get a closer, behind-the-scenes look into the sport and its teams. The series has already had two successful seasons focusing on the 2018 and 2019 season, and the third season will be released soon too.
ADVERTISEMENT
Article continues below this ad
Will Buxton recently explained how Netflix filmed season 3 during the pandemic-struck season.
The COVID-stricken season meant that there were more restrictions and challenges because of the strict protocol. However, F1 worked with Netflix to ensure the series retained the exciting and immersive attributes of the sport.
ADVERTISEMENT
Article continues below this ad
"They were on the site of all the races. But each of their crews had to do very different things in order to make it work," said Buxton.
He then shared an image where the Netflix crew can be seen shooting a scene while maintaining distance and wearing masks.
Drive to Survive team stayed with the F1 teams
Buxton explained that for the smooth shooting of season 1 and season 2 of the series, the crew spoke to the teams before the season. They decided which teams will they be spending their time with each weekend.
During the COVID-19 stricken season, this became much more important. Buxton clarified, "It was even more important this year because the teams who would be immersed in the middle of those teams and given access to the garages had to travel together, stay together."
Therefore, based on their shooting schedule, the Drive to Survive crew became a part of different teams. They would also wear the team kit of the team they were shooting with during that weekend.
ADVERTISEMENT
Article continues below this ad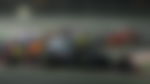 "Essentially, then you've got two crews based on their individual teams and your roaming crew. That's pretty much actually how it's been since day 1," concluded Buxton.
The Formula 1 community is really excited and is keenly looking forward to Drive to Survive season 3. Buxton claimed that everyone working on this series believes that this one is going to be the best of all.
ADVERTISEMENT
Article continues below this ad
There is no release date yet, but we expect season 3 to be online sometime in March. The last two seasons came out around the same time as it helps to line everyone up with the F1 season to come. How excited are you about Drive to Survive season 3?