'Buys Us a Couple of Weeks Extra' – Mercedes Confess to Concealing Key Element of '21 F1 Car
Published 03/02/2021, 7:50 AM EST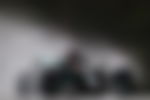 ---
---
Mercedes W12's covers were taken off today in a special live event. Valtteri Bottas, Lewis Hamilton, Toto Wolff, and James Allison also joined the livery reveal and talked about 2021 and their challenger for this season.
ADVERTISEMENT
Article continues below this ad
During the event, James Allison, Mercedes' technical director, explained the developments and changes they've made to the car. Interestingly, there was one part of the car that was hidden during the launch event.
Allison explains what the part is and why Mercedes F1 is not ready to reveal it yet.
ADVERTISEMENT
Article continues below this ad
He said, "The bit we're not showing you is down along the edge of the floor. That area is the area that was most affected by the new regulations where they tried to pull performance away from the car by changing the floor regs.
"Down there's a bunch of aerodynamics details that we are not quite ready to release to the world. Not that it's not there, but because we don't want our competitors to see it, we don't want them starting to try and put similar things in their wind tunnels, just buys us a couple of weeks extra."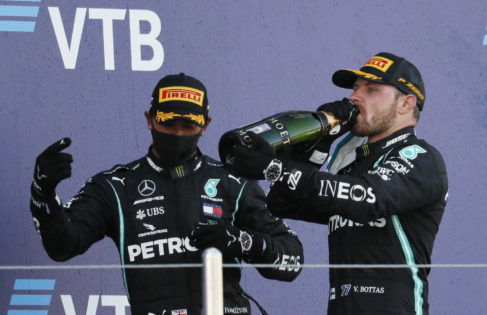 Allison explains Mercedes W12's main focus of development
There was a part that Mercedes was not comfortable sharing. However, Allison also shed some light on the focus of the team's development this season. The technical director explained that aerodynamic development will be critical going into 2021.
Introducing the W12 🖤🥰 Get your first look at our 2021 F1 car! #WeLivePerformance pic.twitter.com/RiZEBTyarb

— Mercedes-AMG PETRONAS F1 Team (@MercedesAMGF1) March 2, 2021
ADVERTISEMENT
Article continues below this ad
"In Brackley, the main area of course has been the aerodynamic development because most of the sub-structure of the car was carried over from the year before. For aerodynamic development to put as much downforce on the car as possible," Allison explained.
Another important development at the bottom of the car was to make the bits underneath live longer. This will allow the team to use the parts for a longer period of time, which will help the team operate more efficiently with the budget cap in place.
The team is gunning for their eighth double championship this season. With the technical regulations around the corner, the team will surely focus on the new era as well.
ADVERTISEMENT
Article continues below this ad
How did you like the W12 car launch and their possibilities this season?