"Called Me Every Name Under the Sun": Toxic F1 Fans Blamed for Messy Michael Masi Exit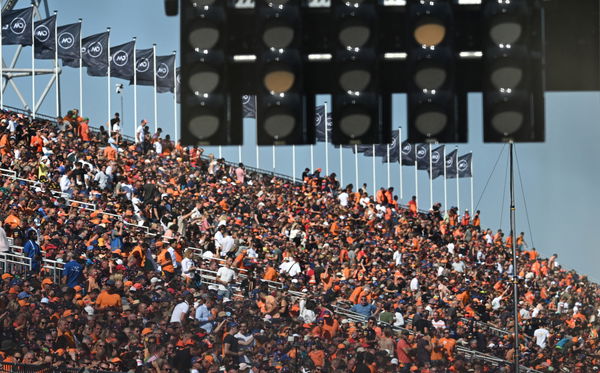 The last lap showdown at Yas Marina Circuit in Abu Dhabi, 2021, to those who love Hollywood storytelling would have seemed like a perfect setup for the most entertaining finale in Formula 1 history. However, it soon turned out to be a nightmare for the Mercedes team and eventually for the race director, who made the most unusual call. The thrilling face-off did not go down well with the fans.
Masi and his family were subjected to death threats and were targeted by toxic abuse online in the wake of what unfolded 13 months ago. The Australian subsequently appeared to be the victim of an FIA restructuring exercise that eventually resulted in the governing body hiring new race directors. But FIA president Mohammed Ben Sulayem has denied that the former F1 race director Michael Masi was forced from his role and has instead blamed social media for his exit.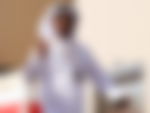 Speaking at the Dakar Rally as quoted by gpfans.com, Ben Sulayem on Masi's departure said, "It was also his choice. I'd been talking to him at the beginning. There were human errors there, and I felt that he also wanted to just not go further, because of what he got from social media, the toxic social media. I spoke to him, and it was unfair also for him. The FIA was always supportive."
ADVERTISEMENT
Article continues below this ad
Giving an insight into how social media exploded after the title-deciding race of 2021, Masi speaking to Australian media, as quoted by racingnews365.com, had stated, "I felt like I was the most hated man in the world. They were shocking–racist, abusive, vile, they called me every name under the sun."
Nobody should be subjected to the mental trauma coming from these unwarranted trials and anonymous abuse. With ever-increasing social media presence and ever-decreasing accountability, the abuse in this arena has snowballed. To tackle this and more, the Formula 1 community united to stand against the abuse.
Drive It Out Campaign by the FIA and F1
The toxicity is not limited to the drivers who are subjected to vile comments or officials who made an incorrect decision in the eyes of several fans. Fans are subject to harassment because of the abuse. The entire Formula 1 community came together to deliver a powerful message to 'Drive Out' any form of abuse, online and at events. This move came in the wake of reports of fans facing racist and homophobic abuse and sexual harassment over the Austrian Grand Prix.
ADVERTISEMENT
Article continues below this ad
The FIA and F1 had to make the fan community, both online and offline, feel safe to support their favorites without being harassed for it. F1 said it "recognizes that while passion and competition" are important parts of motorsport "it can go too far, resulting in fans, journalists, presenters, and drivers receiving abuse both verbally and online."
ADVERTISEMENT
Article continues below this ad
Watch This Story: Lewis Hamilton willing to be taken by aliens all because of his-tattoo
Besides that, the FIA announced it would use AI technology to weed out toxic behavior on social media following further death threats and racial slurs to several employees. It is a welcome step by the federation to combat the toxicity online to make it a safe place for their employees and everyone from the racing fraternity.
Edited By: Varunkumaar Chelladurai