Callum Ilott Shares Dismayed Tweet After Losing the Chance to Drive for Alfa Romeo F1
Published 09/04/2021, 5:51 AM EDT

Follow Us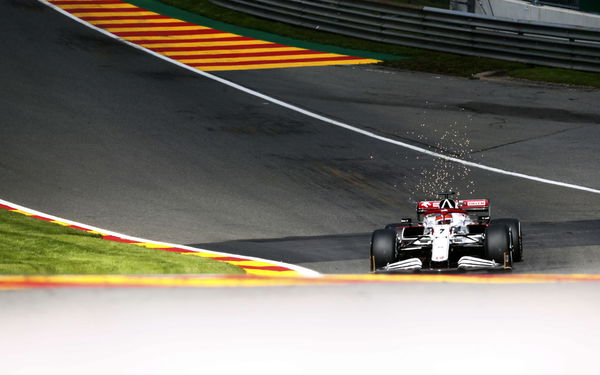 Kimi Raikkonen's retirement meant that the weekend would be his first and last Dutch GP. Unfortunately, Raikkonen tested positive for the Coronavirus, and won't be racing this weekend. Robert Kubica will make his return as Raikkonen's replacement in the Alfa Romeo. Reserve driver and a fan favorite, Callum Ilott, won't be seen in the F1 car this Sunday.
Ilott will be spending his weekend in Nurburgring and the official reserve driver was deflated at his lost opportunity. Ilott would have competed in the Alfa Romeo monocoque if not for his other commitments. The Brit took to Twitter to deplore his bad luck. He tweeted, "Well… that's just my luck. Wasn't scheduled to be there unfortunately." However, he since deleted the tweet.
The fans, too were sad that the driver missed out on his opportunity to race in the Dutch GP. However, Ilott will be competing in IndyCar next weekend, which almost makes up for the F1 loss.
ADVERTISEMENT
Article continues below this ad
Callum Ilott to make IndyCar debut
The Alfa Romeo reserve driver will be racing for Juncos Hollinger Racing in the series next weekend. Marking his IndyCar debut, the driver will be in Portland next season. Therefore, even if he were to replace Raikkonen this weekend, he wouldn't be able to make it to Monza next week. The timelines simply wouldn't match up.
After finishing second to Mick Schumacher in the F2 championship, Ilott was rumored to make it in the big league. However, the driver looks to expand his opportunities in the American series. Driving the No. 77 Chevrolet, Ilott looks to have an easy transition.
Finding the perfect fit in IndyCar, Ilott hopes to find success in this chapter of his career. "I've been recommended this series for a long time because of my style, because of the way I approach things. It seems a lot of people think it's perfect for me. So, I'm here to give it a go."
The driver credits his interest in the series to Fernando Alonso. Alonso's entry into the 2017 Indy 500, and Romain Grosjean's transition to the series helped him realize his opportunity at the championship.
ADVERTISEMENT
Article continues below this ad
Testing the Chevvy on the Indianapolis track was thrilling for the young driver. "First time in Indianapolis, it's an amazing place, I have to say. We don't have anything like this in Europe. It's quite special to be here. It's massive."
ADVERTISEMENT
Article continues below this ad
While the chance of racing in an F1 car slipped from his fingers, Callum Ilott seems to find his comfort in the IndyCar series. However, the idea of Ilott in an F1 monocoque will surely find its way to reality.
Watch this story: Biggest Pitlane Mishaps Featuring Hamilton, Raikkonen & Verstappen