Can Charles Leclerc Defeat Max Verstappen By Winning the Remaining F1 Races?
Published 07/27/2022, 6:11 AM EDT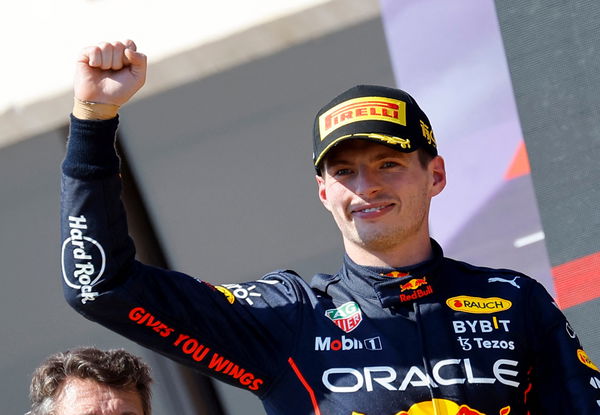 Ferrari's Charles Leclerc has potentially lost the title to Max Verstappen already! Maybe there's no coming back for the Monegasque who may have pushed too hard during the French GP, crashing himself out of another race win. This was his third DNF in the season, awarding Verstappen yet another win on a platter.
ADVERTISEMENT
Article continues below this ad
Realistically, Red Bull and co. do seem like the likely champions for this year. Despite producing a beast like F1-75, the Maranello camp has barely caused them any harm. Calm, stable, and calculated, the Austrian outfit has outsmarted their rival red colleagues almost every single time.
ADVERTISEMENT
Article continues below this ad
Turns out, that only under miraculous events can Charles Leclerc pick the trophy of 2022. A new stat proves that the Monegasque, who stands 63 points behind Verstappen, can win every race and still lose. What does Verstappen have to do? Just finish 2nd every time. This stat also includes the Brazilian GP sprint race where a Verstappen 2nd place will work just fine.
Clearly, the Ferrari driver has fallen way behind. Despite being possibly the faster racer on pure pace, Ferrari has made too many mistakes to let him have a race win.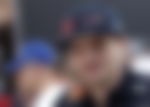 Consecutive poor decision-making and balderdash team calls were all it took to spoil the Italian team's party. Later on, a Leclerc mistake was the final chapter in the story, which is perhaps done now.
Is Max Verstappen going to be a two-time world champion?
ADVERTISEMENT
Article continues below this ad
From the looks of it, Verstappen can totally relax. He really doesn't have to do a lot this season and is winning rather easily, as something or the other takes out Leclerc from the race. While the Monegasque driver collects pole tires every Saturday, Verstappen makes sure to lift the main trophy on Sundays.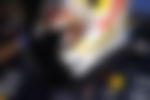 The Red Bull driver has won more from Leclerc poles than Leclerc himself. Further, he has made no mistakes, waiting patiently to snatch the initiative and run away. The driver stands at 233 points currently and is on his way to picking up a second world championship in a row.
ADVERTISEMENT
Article continues below this ad
Watch This Story: Charles Leclerc Extends 6-Year Monaco GP Curse by Wrecking Iconic Lauda Ferrari Chassis
It'd take a lot to defeat Verstappen at this point in the competition. From the looks of things this season, it seems like it's not happening at least this year. Are we in for a dominant Max Verstappen era?