Can Ferrari F1 Win in 2021?
Published 02/26/2021, 6:40 AM EST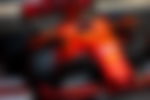 ---
---
Scuderia Ferrari endured one of their worst campaign ever in 2020. Almost everything that could go wrong for the team did go wrong. They had an underpowered engine, a chassis that was abysmal and caused immense drag, and even the usually reliable Sebastian Vettel was light years away from his best.
ADVERTISEMENT
Article continues below this ad
The end result was a sixth place finish and a lowly 131 points from 17 races, most of them thanks to Charles Leclerc, who was their only bright spot.
However, there is an intriguing sense of optimism at the Maranello-based outfit this year, which may seem odd to some. After all, a large part of the car will be pretty much the same as the SF1000. But it looks as though the team has done a fine job in solving most of their problems despite the freeze in development.
ADVERTISEMENT
Article continues below this ad
The team will sport a new power unit, one capable of delivering the extra power that Ferrari missed last year. Moreover, they have also addressed the drag issues with some aerodynamic changes that distribute the load of the car more evenly on the tires.
Thirdly, they have also replaced what seemed to be an ailing Vettel with a hungry Carlos Sainz, who is in top form.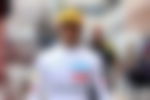 Can these positives combine to deliver Ferrari a Grand Prix win this year, or perhaps even a championship?
Return to winning ways possible for Ferrari, but dethroning Mercedes is only a pipe dream
Despite having seemingly corrected most of their weaknesses, the chassis issue may still plague them. So, this might not exactly be the best iteration of Ferrari that we have seen in the past few years.
Even team boss Mattia Binotto doesn't expect them to pose a threat to the title. However, he does believe the team can and should finish in third place; he revealed that it's the team's minimum expectation to do so.
Now, a third-place finish may not necessarily mean that they'd have to rack up a significant number of wins. After all, McLaren finished as the best of the rest with only two podiums last year. Luck does play an important factor in determining the race winner at times.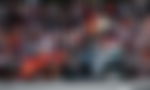 Case in point, Pierre Gasly and Sergio Perez's wins last year. Both drivers were there in the right place at the right time to capitalize on the failings of others. Last year, Ferrari did not have a car to be in the right place at the right time, but this time around, they do. And as such, at least one race win can be expected of them.
ADVERTISEMENT
Article continues below this ad
Nevertheless, since they won't have the best package on the grid, naturally they won't have the best consistency or pace. Therefore, the Tifosi would not be advised to dream of winning a title again just yet. But who knows, the nature of F1 is tough to predict.
Maybe, just maybe, fans could witness the surprise of a lifetime.
ADVERTISEMENT
Article continues below this ad