"Can Stop Lewis From Going Out": Grim F1 Prediction Made as Hamilton Seeks Dodging Controversial FIA Rule
Published 05/12/2022, 4:32 AM EDT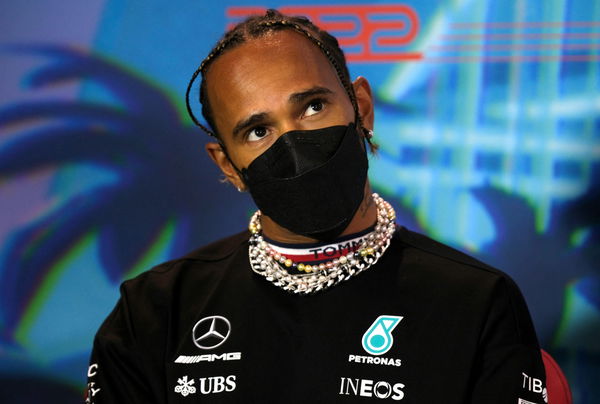 Jewelry vs FIA continues as Lewis Hamilton is not ready to back down and simply yield to no jewelry demands. Though he did take out most of his piercings before Miami, one, in particular, might ensue a saga.
ADVERTISEMENT
Article continues below this ad
Hamilton has had a roller coaster year until this point. His team Mercedes struggle to put the car on the top of the table, resulting in Hamilton giving up hopes of another world title.
ADVERTISEMENT
Article continues below this ad
Other than that, the seven-time world champion also faces struggles with his jewelry. He has worn most of these throughout his career and is understandably upset by the decision.
Lewis Hamilton believes that FIA could exempt again him
FIA and race director Niels Wittich have made underpants, and jewelry checks compulsory before a race. No driver may have any piercings since it can become a hindrance to their safety. In case of an accident or crash, these small metal pieces might cause a problem for the medics.
However, the Briton does not agree with this ban and believes that he can ensure he gets "exemptions for the rest of the year", after being excused for the nose stud till Monaco GP.
There are some piercings on Hamilton's body that cannot be removed with ease. The Brit will have to undergo minor surgery to get those removed, and he might keep defying to do so. This defiance might result in a bigger problem, as Hamilton could also be disqualified from a race.
Speaking on the same Sky Sports, Ted Kravitz said, "He's taken his earrings out but he can't take out his nose [stud] and we thought he was going to have minor surgery to take out the nose [stud]."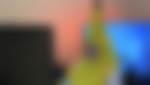 "Hamilton's now saying, having been given two races' grace, here (Miami) and in Barcelona, that he will not take out his nose [stud]. He doesn't want to, doesn't think it's something the FIA should be doing, so it looks like the war between Hamilton and the FIA continues."
ADVERTISEMENT
Article continues below this ad
Hamilton could find himself in problems
Hamilton, who is fine with facing a fine, has also raised objections to wedding rings being allowed. In fact, the FIA has also received criticism from drivers and fans alike after forging this new rule. Many believe that this is in a way snatching away a driver's freedom of expression.
Kravitz further elaborated: "If the FIA decide to not scrutineer the driver, which it looks like they can do, they can stop Lewis from going out of the pit lane at the beginning of Friday practice because he has not been scrutineered – the driver is now effectively scrutineered in the same way as a car is."
ADVERTISEMENT
Article continues below this ad
But we'd like to know your thoughts. Is this an unnecessary waste of time or jewelry can become a problem for the drivers?
Watch This Story: F1 Stars Max Verstappen, George Russell Enjoy Miami Heats Dominant Surge at NBA Playoffs