Can't See Lewis Hamilton Retiring "Anytime Soon": Button
Published 10/28/2020, 4:55 AM EDT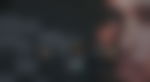 ---
---
Lewis Hamilton received mixed reviews on his win at the Portuguese Grand Prix. The principal topic of the gossip not being the win, but the fact that Hamilton set a record. The record was of most Grand Prix wins that was earlier held by Michael Schumacher. Once Hamilton took a lead, the pundits bifurcated into two streams either praising or poking at his success.
ADVERTISEMENT
Article continues below this ad
Former F1 driver, Jenson Button, was the school of pundits that praised Lewis Hamilton for his achievement. Button was a champion himself, and he understands what it takes. Having seen the Briton over the years, Button believes that he has grown and matured. In a nutshell, he deserves to be where he is now.
Is Lewis Hamilton the GOAT? 🐐🐐

Former teammate @JensonButton tells #5liveBreakfast that it's impossible to compare eras.

He also says he doesn't expect the six-time world champion to retire anytime soon🚗

📲Read more https://t.co/OSFAtemOQH pic.twitter.com/OoJ5ea1NOo

— BBC Radio 5 Live (@bbc5live) October 26, 2020
ADVERTISEMENT
Article continues below this ad
"He has learned a lot through his years in the sport. He has had some competitive teammates. I believe Nico Rosberg is one, he probably learned a lot from him. But the important thing for Lewis through the years was that he was always willing to learn.
"I think that's why he is in the situation he is now. He always had the natural ability that hasn't changed. But I think he has learned. For example,  how to look after the car, the tyre, the fuel the strategy, he has grown as a driver," said Button in an interview.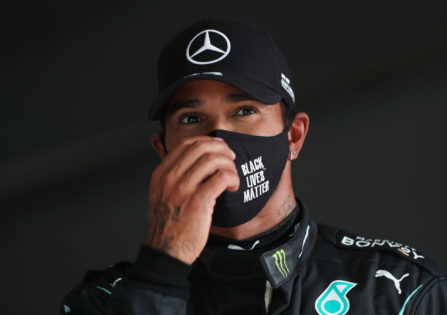 Lewis Hamilton drives the Mercedes AMG, not the other way round
Button, like many others, does not rule out that Lewis is in the best team. The former Brawn GP racer admitted that Mercedes plays a colossal role in Hamilton's success. However, he denies giving in to the foolish thought that the car is the sole reason for his wins.
A car is just a machine, like any other automobile. The car has to be maneuvered, and that is where the skills of Hamilton comes in handy.
"He has had the best backing. He has been with Mercedes for many years and they have given him a car to achieve. But he is the guy that comes out on top.
"He is the guy that beats his teammate. So he has done a fantastic job and I can't see him retiring anytime soon. When you are in the best car, it is always difficult to walk away," concluded Button.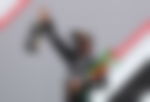 Button agreed with Jackie Stewart that cross era comparing is futile. He believes that Formula 1 is not soccer, not boxing. It is a sport that is constantly evolving. Therefore, even comparing decades is problematic.
ADVERTISEMENT
Article continues below this ad
"There have been a lot of comments out there from Jackie, but that comment I do agree with. Formula 1 has changed so much over the years. Technically, when you look at the cars now, how fast they are compared to what Fangio was driving you can't compare. Formula 4 is quicker than what Fangio was driving.
"So it is very difficult to have the comparison. It is not like boxing or team sports. Formula 1 is always changing. You just got to take it for what it is, and at the moment Lewis Hamilton is the best drive in the world," replied the 2009 champion.
ADVERTISEMENT
Article continues below this ad