Carlando v Dalando: Lando Norris Takes His Pick of Iconic F1 Bromances With McLaren Teammates Daniel Ricciardo & Carlos Sainz
Published 08/25/2022, 11:14 AM EDT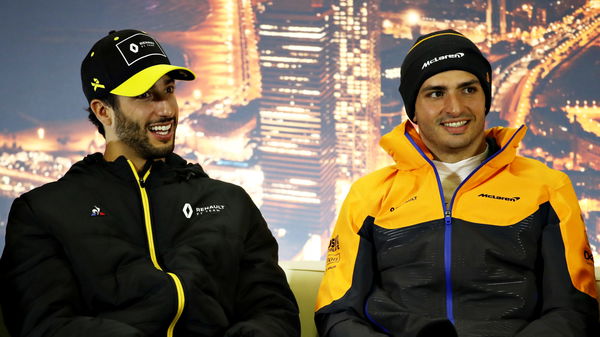 Lando Norris will soon share the McLaren garage with a new teammate, his third in his Formula 1 career. The first two were Carlos Sainz and then Daniel Ricciardo and soon it will be Oscar Piastri. As we're all aware, Norris formed an unbreakable bond with both his teammates so far.
ADVERTISEMENT
Article continues below this ad
However, the dynamic with the new teammate might differ, as Norris will try to maintain his team standing and Piastri will showcase his mettle. Although before we speculate on the future, let's take a quick look at the past and how Norris defines his relationship with both his teammates.
ADVERTISEMENT
Article continues below this ad
The first McLaren teammate Norris talks about is his first teammate in the premier class Carlos Sainz. Before moving to Ferrari, the Spaniard developed a great relationship with the Brit. Norris and Sainz were both direct competitors, unlike his relationship with Ricciardo, as the Australian was much more experienced.
Norris elaborates on his relationship with Sainz on Beyond the Grid, the official F1 podcast. He said, "Between Carlos and myself, we both have a lot more interests in common, whether that was golf or sim racing. A lot of what we wanted to do away from Formula 1 or even in Formula 1 was similar, so we were competitive in basically everything we did in our lives."
"We live here (Monaco). We go for dinner sometimes, not like romantic ones, but yeah. So we kind of just grew up a little bit more together, in a way. He taught me many things because I was at that point in my career," he adds.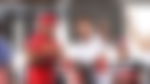 The interviewer jokingly points out CarLando as a thing more than DarLando. Norris agrees to that but also defends his relationship with Ricciardo.
Lando Norris discusses his relationship with Daniel Ricciardo
Norris also discusses the outgoing Daniel Ricciardo. The Brit is a massive golf fan, and Ricciardo isn't. In terms of alternate sports, Ricciardo is a huge UFC fan, but again, Norris isn't. There is an obvious age gap as well. However, despite all the differences, the two are still friends, even off track.
ADVERTISEMENT
Article continues below this ad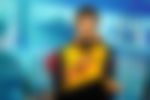 Norris elaborates on his relationship with Ricciardo further. He explains, "I guess we just have different interests. You know we're different ages. We grew up in different periods of time and we have different interests altogether."
"He drinks a bottle of wine and stuff like that — and that's the last thing I can ever want to do in my life is drink wine for enjoyment, because I hate it so much."
ADVERTISEMENT
Article continues below this ad
WATCH THIS STORY: McLaren F1 Boss Uses Carlos Sainz and Daniel Ricciardo to Highlight Major Flaws With Red Bull Racing
Both DarLando and CarLando are a thing of the past now, as Norris will head into the new season with a new teammate. Maybe OsLando will also become a term we'll get familiar with.
Edited By: Ajinkya Aswale