Carlos Sainz and Lando Norris Comparable to Schumacher and Raikkonen: McLaren Race Director
Published 09/16/2020, 12:21 PM EDT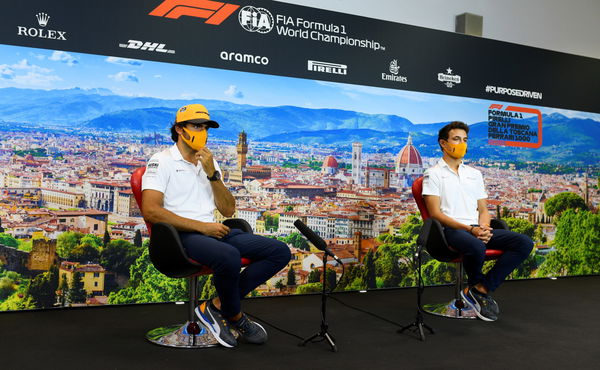 ---
---
McLaren has enjoyed a smooth season so far. The English team presently sit steady in the third on the Constructors' Table. As the teams move into a no race weekend, McLaren Director Andrea Stella indulges in a casual interview with RaceFans, revealing his experience working with Sainz and Norris.
ADVERTISEMENT
Article continues below this ad
Stella has had the opportunity of working with legends like Michael Schumacher and Kimi Raikkonen during their heyday. Regarding his current project, he says that even Norris and Carlos Sainz have a flair in them, much like these legends.
"I have been lucky enough to find myself next to drivers of the calibre of Michael, Fernando, and Kimi [who] was champion in the first year at Ferrari. They are not born so often, let's say.
ADVERTISEMENT
Article continues below this ad
"But there are some elements of Carlos and Lando [there] and I want to hope that we are somehow contributing to that, in creating the right mindset," Stella remarked on Carlos and Sainz.
The Italian coined a term, 'sporting humility' which he deemed extremely essential for any racer to possess to even dream of achieving greatness.
Stella recalled his days at Scuderia Ferrari, working alongside the likes of Kimi and Schumacher. He emphasized on how both the racers constantly kept communicating with him and the team.
He declared that their thirst to do better than what they did previously was inspirational and therapeutic. Not only did this make their performance better but also pumped the entire crew up.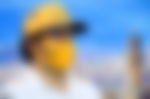 McLaren Chief all praises about Carlos and Norris
He recalls similar communication patterns with Carlos and Norris. Andrea further explains that both the drivers at McLaren are different from each other. Their working patterns and their techniques of racing are different. However, what unifies them is their understanding with the team.
Andrea sums up Carlos within four phrases words-"Reflective, introspective, very logical, very rational". He further explains that the Spaniard is extremely determined and prefers to have a plan before getting into the cockpit.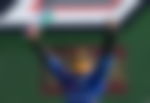 In his mirth, Stella remarks, "Sometimes I tell Carlos he's going to be prime minister at some stage, and it's going to be to the benefit of Spain. He's a really clever guy, grounded. Even the way he drives: He likes to have a clear plan, even the plan to approach the corner.", highlighting the reflective nature of Carlos.
ADVERTISEMENT
Article continues below this ad
On the contrary, Lando Norris, to an extent, is the exact opposite of his teammate. Stella highlights that the boy from Bristol is upright and straightforward in his approach.
"Lando instead is more like he thinks and he speaks. Very direct, which makes him also… I'm sure from a social point of view he's quite successful, and it comes through. Straightforward, let's say," claims Stella.
Though Norris is young, with his constant effort to do better, he is definitely destined for greatness.
ADVERTISEMENT
Article continues below this ad
Stella believes that the trend of communication that both the drivers uphold with the team will eventually help McLaren grab that third spot in the Constructors' Championship.