Carlos Sainz Defends Vettel and Alonso over Failed Title Bid With Ferrari
Published 01/11/2021, 4:58 AM EST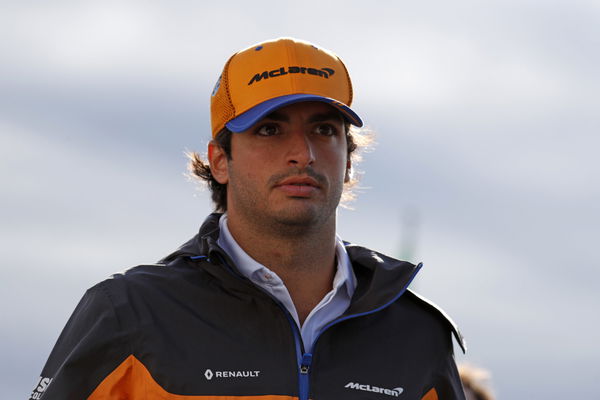 ---
---
Carlos Sainz is gearing up to give it his all when he steps on the paddock donning the red uniform next season. While fans are optimistic about his performance, there is one aspect of his Italian journey that cannot be ignored.
ADVERTISEMENT
Article continues below this ad
Greats like Vettel and Alonso have failed to secure a championship with the Italians, but will he be able to?
After an excellent two years at McLaren, Sainz appears ready to take on the challenge at Ferrari during his seventh year in F1. However, given the spell under which the Italians are at the moment, it would be difficult for him to secure a title from there.
ADVERTISEMENT
Article continues below this ad
Sainz had highlighted earlier that he switched to Ferrari because he wants to win titles. Having secured two podiums now, he aims to stand on the number 1 pedestal, lifting his championship trophy.
But given Ferrari's record in the past decade, is that decision correct on the Spaniard's part?
He has always been optimistic; he never let his worst days demoralize him and always looked ahead. Therefore, even when AS Sports brought up the thought of Alonso and Seb leaving Ferrari without titles, it did not bother him much. Instead, his reply was remarkable.
"They go away with a few victories and podiums, if you call that going empty… I only have two podiums. Are they leaving without a World Cup? Yes.
"But the same has happened to nineteen drivers, every season for the last ten, when Red Bull or Mercedes have dominated. There are nineteen drivers a year who have gone empty, but I do not include those who have raced for Ferrari.
"Nobody leaves Ferrari empty," reassured Sainz.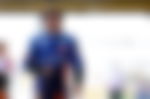 Carlos Sainz and Leclerc – Hope of Tifosi
On his first visit, the Spaniard was overwhelmed by the factory at Maranello. Like any other fanatic, he was shaken by the rich heritage of the team with its roots deep in motorsports. Ever since he got that boost of inspiration from his team, he has been willing to do everything to bring back Ferrari's lost glory.
The stats are not intended to demoralize the 26-year-old, but they do appear to be daunting. Fernando Alonso, two-time world champion, could win but P2s  with Ferrari. Sebastian Vettel, four-time world champion, could win only a handful of races in his burgundy overalls. The odds of Sainz hitting a homerun appear slim.
ADVERTISEMENT
Article continues below this ad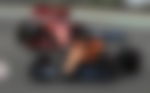 Nonethless, fans back in Italy have not kept their hopes low. They have rested their aspirations on the Madrid native and the pilot from Monaco this year. Both of them are aware of this and therefore, they are keeping an optimistic approach within themselves.
If they succeed in turning the tables, they are going down in the history books at Maranello.
ADVERTISEMENT
Article continues below this ad