Carlos Sainz Dismisses Sebastian Vettel Theory at Ferrari – "Not Afraid of Being Devoured"
Published 03/24/2021, 6:25 AM EDT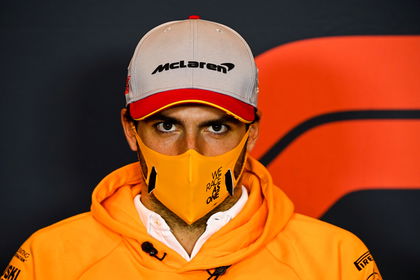 ---
---
As we all know, Ferrari has been part of Formula 1 ever since its inception in 1950. It is not just the most historic team, but also the most successful one of the sport. So, with its enormous brand and heritage, comes a bundle of expectations.
ADVERTISEMENT
Article continues below this ad
And those expectations create pressure. Something that their driver, Carlos Sainz, is not oblivious of. The Spaniard put pen to paper on a deal with the team last year, aware of the fact that he was walking into the greatest pressure cooker of F1.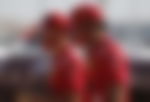 But he's not fazed by it. In fact, not only does he believe that he won't be devoured by the pressure of Ferrari, but also he thinks that this whole thing is a little overblown –
ADVERTISEMENT
Article continues below this ad
"I think that, if I do things the way I plan to do them and how I want to do them … At the moment I don't see it as exaggerated as people say, that 'the Cavallino devours you, that Ferrari eats the drivers."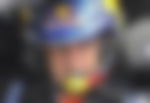 'Vettel not eaten by Ferrari' – Sainz
The whole 'Ferrari eats their drivers' theory was brought into focus by Sebastian Vettel's plight. For the past couple of seasons, he's looked like a shadow of the driver who won four world titles. His decline culminated in his worst-ever season last year.
So, his fans point the finger at the Italian outfit. But, according to Sainz, the German left a lasting legacy at Ferrari and should not be viewed that way. Not many drivers in the world could manage to achieve what he did in his five seasons with the team.
ADVERTISEMENT
Article continues below this ad
"You see a Vettel and people say that Vettel has been eaten by Ferrari. And I'm hallucinating, because a driver who has spent five years in that team, who has won races and goes away with 11 victories, I don't know How many podiums, and yes, without the ultimate goal, which is to be world champion, but history is being left behind at Ferrari, and it doesn't seem to me that that driver was eaten," said Sainz in an interview with Soy Motor.
" that's how I see it, to see who would sign 11 victories with Ferrari like Sebastian has.."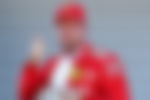 His affection for Vettel also shines in these comments. Also, we can confidently prophesize that Sainz's tenure at Ferrari will be a successful one. The Red Bull academy graduate has a clear head, is respectful, and is also aware of the climate of the team.
ADVERTISEMENT
Article continues below this ad