Carlos Sainz Excited to Have Fellow Spaniard Fernando Alonso Back in F1
Published 10/17/2020, 8:59 AM EDT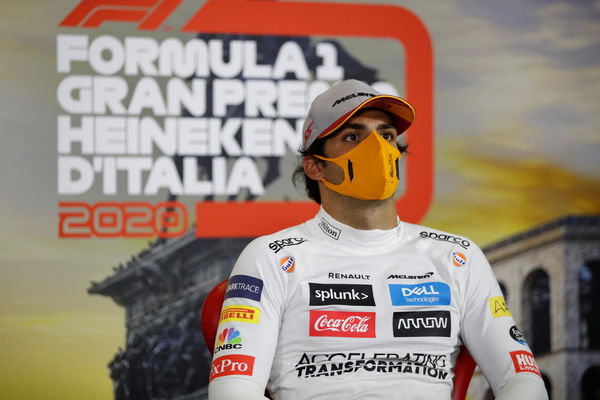 ---
---
Formula 1 is all set to welcome Fernando Alonso back onto the grid for the 2021 season. The 2-time World Champion left F1 following a miserable season with McLaren back in 2018. His compatriot, Carlos Sainz, recently revealed that Alonso is returning to F1 at the right time.
ADVERTISEMENT
Article continues below this ad
Sainz declared that Renault were moving in the right direction with respect to their car development. "I actually think Renault, or Alpine, is doing a very good job right now," Sainz told Motorsportweek.
"They're definitely going in the right direction after a tough year in 2019. And they look to have found the right path for developing their car. And they are making our lives very difficult at Mclaren.
ADVERTISEMENT
Article continues below this ad
"I think Fernando is joining Renault at a very good time after some difficult years. And I think it is good news for the sport, for Formula 1. It's just good news for everyone for him to be back," Sainz said.
The Alonso signing came just weeks after Renault's #1 driver, Daniel Ricciardo, signed a contract with McLaren for the next season. Alonso will be teaming up with the Frenchman, Esteban Ocon at Renault/Alpine Racing.
Fernando Alonso hails a good day in Barcelona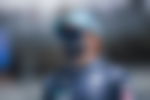 Alonso certainly enjoyed his time in Barcelona last weekend when he got to drive Renault's 2020 car. He sounded positive about how the day went for the Spaniard. "It's been a good day here in Barcelona," he said.
ADVERTISEMENT
Article continues below this ad
"Only 100km, but for me, they were special getting back to the F1 car and the team," Alonso said.
"After 18 years in Formula 1, and now getting back, it's true that you are missing a little bit the braking points, how quick all the corners arrive, braking performance, cornering speed performance. 
ADVERTISEMENT
Article continues below this ad
"So there are many things that I need to get used to again. But it will take a shorter period of time than getting used to a completely new thing, like for example, Dakar or Indy."
Although Alonso only managed to get 100km on Sunday, they mean the world to him as he is set to return to Barcelona next year for the pre-season testing.