Sainz Has a More 'Rational Approach' to F1 Compared to Fernando Alonso: Former McLaren Driver
Published 04/06/2021, 5:48 AM EDT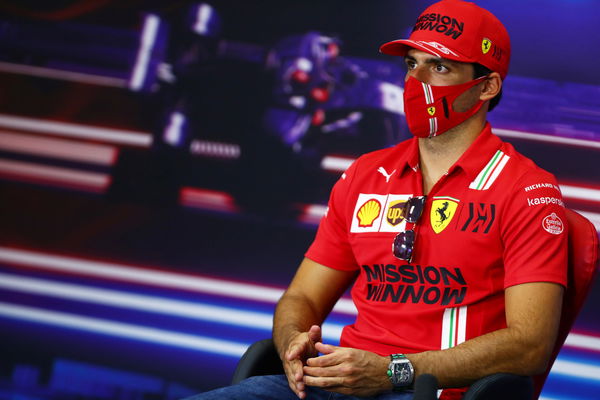 ---
---
Fernando Alonso and Carlos Sainz are the two drivers currently representing Spain in the realm of Formula One. While they are both great in their own ways, Pedro de la Rosa, a former F1 driver, thinks that there is one key difference that separates both of them.
ADVERTISEMENT
Article continues below this ad
During Saturday's qualifying session, Sainz put the eighth fastest lap around the circuit. And alongside him was the two-time world champion, Fernando Alonso, who qualified ninth for Sunday's race.
In his debut race for the Maranello-based, Sainz crossed the line in eighth place and brought home four points for the team. On the other hand, Alonso's comeback didn't go as planned as he had to retire after just 32 laps in Bahrain.
ADVERTISEMENT
Article continues below this ad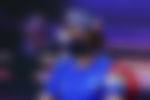 De la Rosa thinks Carlos Sainz and Alonso have different approaches to racing
In an episode of the podcast, F1 Nation, Rosa said, "Carlos has more understanding and rational approach. So he likes to understand the car, what he is driving and slowly build up the speed.
"I mean to slowly to an extent of Formula One driver, you just bang it on."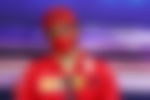 He added, "They are a bit different, this doesn't mean one is better than the other. They're just different. But I think for what Ferrari needs, he has the right approach at this moment, with Mattia Binotto and Charles next to him.
"So, he will do well."
Sainz states he will push the limits of the Ferrari
As the Spanish driver prepares for Ferrari's home Grand Prix in Imola. He stated he won't go easy and will be more aggressive behind the wheel and has learned things from the Bahrain race.
ADVERTISEMENT
Article continues below this ad
Sainz said, "I had a poor start. Basically due to a couple of mistakes, but also me consistently taking it, maybe, a bit too easy in Lap 1, just wanting to make sure I made it through that Lap 1 and making sure that I was getting to know the car in dirty air conditions."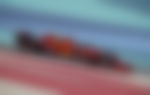 "It [was] a completely new experience, completely new car, so I wanted to take it easy and wanted to make sure I did the whole race. Then once I got myself into clean air, honestly, I was very quick, so I'm not going to complain, I'm going to take it and take it as a learning curve and keep improving," Carlos concluded.
ADVERTISEMENT
Article continues below this ad
Can Alonso's years of experience be helpful in defeating Sainz or will Sainz push Ferrari's boundaries to win? We will have to wait till April 18 to get our answers.