Scuderia Ferrari's Charles Leclerc denied being the number 1 driver within the team. The Monegasque clarified that his future teammate Carlos Sainz wouldn't be a number 2 driver for Ferrari. Nevertheless, Leclerc admitted that having Sainz as a teammate would be challenging.
Will Ferrari favor one driver over the other?
With Ferrari announcing Sainz as Sebastian Vettel's replacement, many believe the Spaniard is joining the Italian team in a supporting role. With the Scuderia signing Leclerc on an unprecedented 5-year contract, Ferrari clearly sees Leclerc as the team's future. But this doesn't necessarily mean Sainz's role at Ferrari is a done deal.
Yes, the team may favor Leclerc on several occasions but Sainz can prove himself. Despite entering an unfamiliar environment that is unofficially "Charles' house", Carlos isn't a fresh-faced rookie. With over 100 races under his belt and 5 years' worth of experience, Sainz knows the ins and outs of the sport.
Moreover, Sainz is no stranger to jumping to new teams on short notice. He could adapt very quickly to the workings of the Scuderia and make a name for himself at Maranello. Moreover, Ferrari wouldn't go out of its way to give Leclerc the advantage if Sainz is performing well. In the end, nobody is bigger than Ferrari.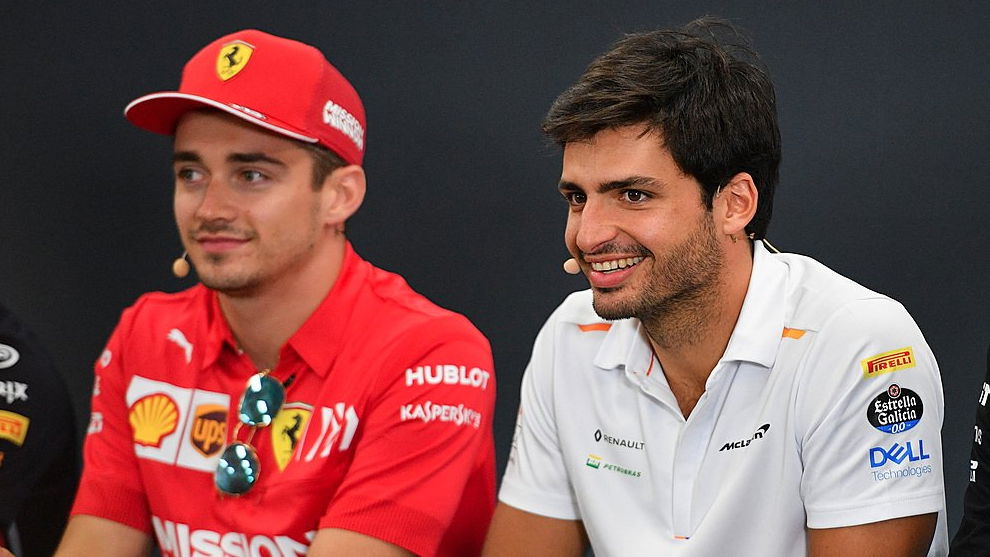 Leclerc denies being "number 1"
"I am not becoming the number 1.
"I think Carlos is a great driver and if that is not obvious to everyone already, he will show it at Ferrari.
"He will be a great challenge for me,"
"But of course Carlos is going to challenge me. He is going to be very fast," admitted Leclerc, speaking to Le-Equipe.
Leclerc also revealed that he was "happy" to have been teammates with Sebastian Vettel.
"I'm very happy to have had him as a teammate because he is a very experienced driver."
With Sainz and Leclerc, Ferrari is opting for an aggressive driver lineup. It's the Scuderia's youngest pairing in 50 years, which signals a change in strategy and thinking. Clearly, the Italian team is backing youth over experience to bring glory to Maranello.
Can Sainz and Leclerc end Ferrari's 13-year title drought, when World Champions have failed?