Carlos Sainz Not Revelling in Monaco Podium as Anger from Charles Leclerc's Crash Still Lingers on
Published 06/04/2021, 2:36 AM CDT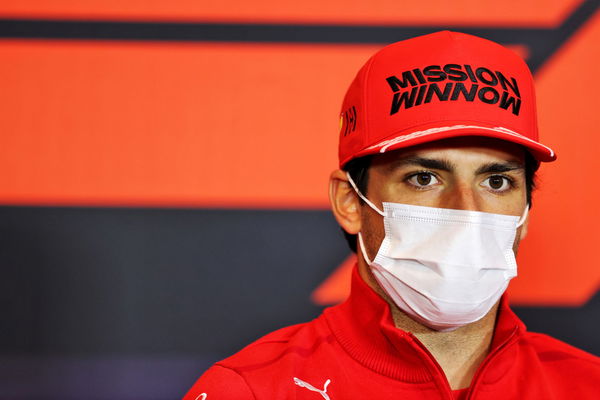 ---
---
Carlos Sainz had a rollercoaster of a Grand Prix at Monaco in his new Ferrari overalls. The Spanish driver did manage to score his first podium for the Scuderia but is still angry about the weekend. Sainz stated that he was not happy about not being able to make it into the front row of the grid.
ADVERTISEMENT
Article continues below this ad
The 26-year-old showed amazing pace through the weekend and looked like he could be one on pole. However, in the final round of qualifying, his teammate, Charles Leclerc had crashed, which red-flagged the session. Hence, Sainz had to settle for P4 on the starting grid.
Carlos Sainz still annoyed about his weekend at Monte Carlo
ADVERTISEMENT
Article continues below this ad
Speaking at the press conference, as quoted by RaceFans, Sainz said, "At the beginning, particularly on Sunday, I didn't get much of a buzz. I didn't get to enjoy it as much as I probably should have."
"I was still pretty angry about Saturday and I was still regretting not being able to be in the front row, at least of that qualifying due to what happened on the circumstances. So on Sunday, I still felt like second was not enough, for the pace we had that weekend."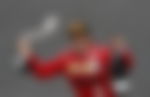 "But it was a bit of a relief at least to score the podium, to finish second, give the team a good result. Then as the day started to pass, I started to reflect a bit more on it and I started to be a bit more proud, a bit more happy of the weekend in general." Sainz concluded.
Watch Story: From Shocking Lewis Hamilton Crash to Ferrari Pit Stop Blunder: Most Sensational Moments in Bahrain GP History
The Spaniard doesn't feel confident that Ferrari will do good in Baku
Many would believe that Ferrari will have a similar result at the Azerbaijan Grand Prix as they scored a podium at Monaco courtesy of Sainz. However, Sainz himself doesn't think the Italian team will have a good race in the upcoming weekend.
He said, "It's another street race but it has completely different characteristics. Baku is so tricky. You have all these very long straights. I think we spend two kilometers flat-out."
He added, "We know that that is still a bit of a weakness for us in terms of top speed and acceleration, so we know that that is going to put us immediately a bit on the back foot going into the weekend."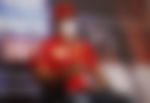 "But at the same time, if we manage to get the car working well in the slow corners like we did in Monaco, we can still maybe be decently competitive nothing close to Monaco, because Monaco."
ADVERTISEMENT
Article continues below this ad
I think it's a bit of a one-off, a bit of a special case scenario, but we're still going to try and score some good points this weekend and keep improving as a team," he concluded.
Anything is possible in Formula One. Can Sainz achieve a better result at Baku than he did at Monaco and prove himself wrong? We only have to wait and find out.
ADVERTISEMENT
Article continues below this ad