Carlos Sainz Shows His Ripped Body as He Preps for Return to F1 Season
Published 08/22/2021, 5:30 AM EDT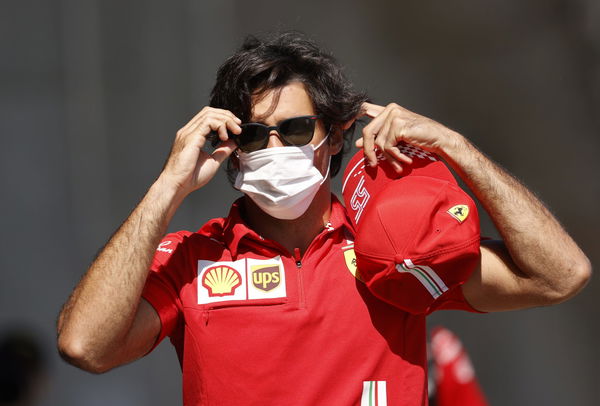 ---
---
As the race at Spa draws closers, drivers are getting back into work mode. The Chilli of the grid has bid farewell to his boat and the waves as he took to social media to tell the world he's ready for more. Carlos Sainz had an eventful first half, and he would now look to improve the results and probably even get a win.
ADVERTISEMENT
Article continues below this ad
Sainz captioned his post, "Last days before we get racing again. Ready to get back!" The Spaniard's fans adored their strong Chilli, all anticipating the Belgian GP.
ADVERTISEMENT
Article continues below this ad
Eyes ahead for Carlos Sainz
After 11 races, Sainz has 83 points to his name. While happy with the pace in his Ferrari, Sainz wants to get ahead of his podium finishes. He analyzed the latter half of his start, saying, "I feel that recently that has got a lot better and as soon as I start to put weekends together, I'm going to start being a lot more consistent and not only fast."
In his debut season with the Italian outfit, Sain has got accustomed to the car very quickly as well. He confesses to his earlier struggles-finding it difficult to put the entire weekend together.
"There was a lot of speed, but very rarely could I put the whole qualifying, race strategy, tyre management, starts and score a very good result thanks to it."
ADVERTISEMENT
Article continues below this ad
Looking back, Sainz is proud of his start with the team. "I'm quite happy, quite positive about this first half; obviously it was quite a big challenge when I started in a new team, and a big team like Ferrari."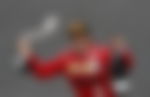 He added, "The speed has been there since race one, which immediately made me a bit more relaxed about it, I knew I was very fast straight away with this car and I could just improve with the other things, you know, which is just getting the whole weekend together."
ADVERTISEMENT
Article continues below this ad
Still looking for an opportunity to get the most out of the weekend, Sainz will look to reach the podium more often in the second half. Not far from reality, Sainz may turn his expectations into a successful race to the top of the podium.
Watch this story: F1 Drivers Fighting on Track