Carlos Sainz Suggests Radical Plan For Ferrari to End Mercedes' F1 Dominance
Published 02/14/2021, 8:30 AM EST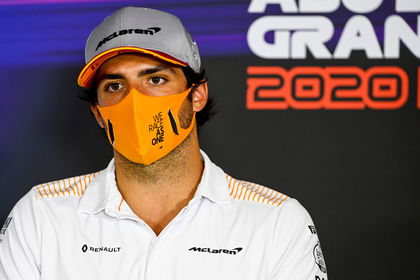 ---
---
Carlos Sainz is issuing a word of advice for all the F1 teams who are bidding to catch Mercedes. He believes that they should give up on catching them with the current regulations. Ever since the new turbo-hybrid rules came into existence, there has been no stopping them. Its rivals like Ferrari and Red Bull have tried but ultimately failed in their bid to dethrone them.
ADVERTISEMENT
Article continues below this ad
And the upcoming season promises to be no different. For Ferrari, challenging for the title is not their immediate concern since 2020 was their worst season in the last 40 years. So, the priority for them is to compete at a respectable level first.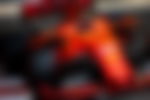 Their new-recruit, Carlos Sainz, believes that they are on the right path, "I already see some positive signs from Ferrari and improvements and obviously, there is a new engine coming which should again improve the situation a bit."
ADVERTISEMENT
Article continues below this ad
However, he knows that settling for mere competitiveness is not their ultimate goal. He thinks that they should have an eye on 2022 when the new technical regulations set in. They are touted to restore the competitive balance, so except Mercedes, everyone should divert their resources onto that.
"But I think 2021 is a difficult year for everyone. We all know Mercedes is going to keep dominating the sport and without a big regulation change, there's a big chance that will continue in 2021," Sainz told select media, including Crash.net.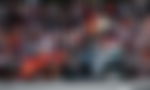 "So, for me, I think Ferrari and pretty much everyone who is not Mercedes should focus more on 2022 and try to make that the biggest change in the competitiveness of the team. I'm already confident that Ferrari knows that and are going to try and do that and that 2021 is going to be a transition year."
Sainz aiming to be a world champion with Ferrari
The Spaniard grew up watching his idol Fernando Alonso winning the driver's title. His goal in Formula 1 is no different; he also longs to stand atop the podium consistently. He is waiting for that opportunity –
"I feel ready for whatever comes. I've always said my ultimate goal in Formula 1 is to try to be a world champion one day, and I'm ready to take that next step into Ferrari and see how it goes. I feel 100% ready."
ADVERTISEMENT
Article continues below this ad
Ferrari knows a thing or two about a dominant spell that their rival Mercedes is going through. You can never count them out from emulating that level of success once again. Perhaps that will be the opportunity for Sainz to seize upon and fulfill his dream.
ADVERTISEMENT
Article continues below this ad