Charles Leclerc Admits Spending More Time With Carlos Sainz Than He Did With Sebastian Vettel
Published 04/11/2021, 5:45 AM EDT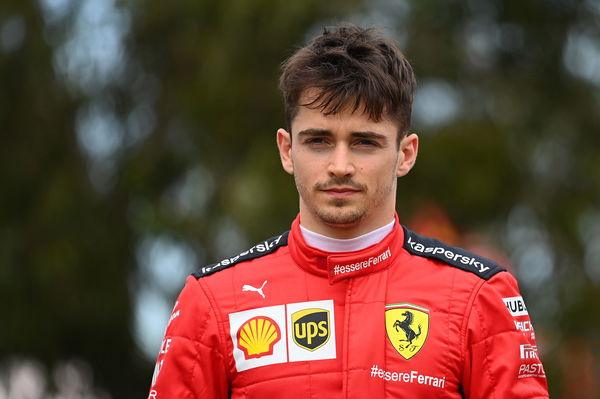 ---
---
It appears that Ferrari F1's new driver duo of Charles Leclerc and Carlos Sainz have been gelling pretty well off the track. While Carlos has always been the kind of person who spends a lot of time at his team's factory, it appears that Leclerc has been doing the same since the Spaniard's arrival. Previously it appeared that Leclerc wasn't at Maranello too often. Has his behavior changed due to Sainz's arrival and perceived dedication to Ferrari? The Monegasque spills the beans.
ADVERTISEMENT
Article continues below this ad
Leclerc doesn't believe that his hours at Maranello have increased. In fact, he says that he has always spent a lot of time at the factory, just that he hadn't post too much about it on social media, thus giving fans the wrong impression.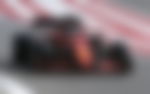 The Ferrari ace said (translated by Google), "The truth is, I always spend the same amount of time with the team. From the outside it might look like more because I posted more photos on social media – especially of padel tennis matches, which I go to as often as I can am there. "
ADVERTISEMENT
Article continues below this ad
Unlike Sainz, who relocated to Maranello, Leclerc continues to remain in Monaco, as most F1 drivers tend to. However, that shouldn't lead to questions about his commitment to the team. After all, he was the one to spare their blushes on multiple occasions last year. Moreover, the Monegasque is as dedicated as a Tifosi could be. He's definitely Ferrari through and through. In fact, he already wouldn't mind extending his contract beyond 2024.
Charles Leclerc and Carlos Sainz are bonding well as Ferrari teammate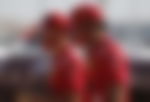 Although Leclerc claims that nothing about his factory visits has changed, one change has been in the amount of time he spends with his teammate.
He said, "What has changed, however, is the time I spend with my team-mate. In the past, I often came when Seb was leaving – or vice versa. Now with Carlos, we are often there on the same days and therefore also spend more time together."
This should bode well for Ferrari's future. Although on-track battles can get heated, a good relationship among the drivers always helps keep tensions to a minimum.
The duo got their respective seasons off to a solid start in Bahrain. Can they build from there and bring some glory to Ferrari this year? We shall soon find out.
ADVERTISEMENT
Article continues below this ad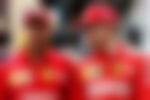 ADVERTISEMENT
Article continues below this ad
Trending Stories