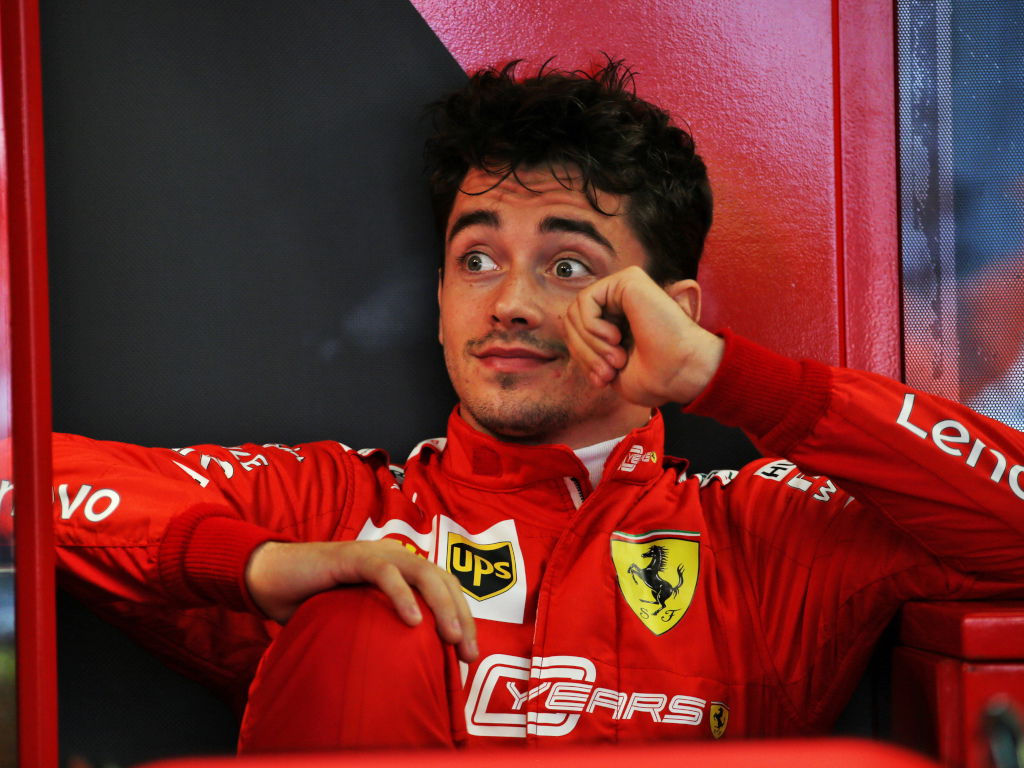 While his teammate Sebastian Vettel struggled all weekend long, it was a brilliant race for Charles Leclerc. The Monegasque, who started in P4, displayed impressive pace in all the practice sessions as well as in qualifying.
It was something that he kept up even during the race and ended it with his second podium finish of the season.
Obviously, he was helped by Valtteri Bottas' tire blowing out. Nonetheless, that takes nothing away from his own performance. However, Leclerc himself was more impressed by a certain Lewis Hamilton.
Or rather by the fact that Hamilton won a Grand Prix race with only three tires in operable condition.
ALSO READ- WATCH: Lewis Hamilton Barely Wins the British Grand Prix Amidst Crazy Last Lap Drama
Charles Leclerc left awestruck after learning that Lewis Hamilton won the race despite a punctured tire
As Leclerc started his final lap at Silverstone, he was informed via the radio about the punctures to Bottas and Hamilton. However, Hamilton was still too far to be caught by him. Thus he had to settle for a P3 finish. His race engineer then proceeded to tell him who were the other two podium finishers, and the answer to who won the race left him shocked.
Leclerc initially sounded confused, as to how on Earth Lewis managed to complete, much less, win the damn race- with virtually three tires. He voiced his disbelief saying, "Hamilton won?! What the f**k that's crazy! That's crazy!"
After recovering from that surprise, he acknowledged his own performance saying, "Well done guys, P3. Happy with this. Very happy with this. We definitely did not expect it before the race began."
The Monegasque's performance in Britain takes him to 5th place on the Drivers' Championship standings. With his teammate only managing a single point at Silverstone, Leclerc's 15 points are a big boost to Ferrari who move up one place ahead of Racing Point on the Constructors' Championship table (4th).
Overall, Ferrari's weekend could be summed up as a bittersweet outing. There is clearly something very wrong with Vettel's car because the difference in pace between the two drivers this season has been very vast.
Whatever the problem may be, Ferrari needs to diagnose it quickly, lest they'll keep losing a heavy amount of points through the course of the season.