Charles Leclerc & Max Verstappen Enjoy Mutual Respect in 2022 F1 Season but Refuse to Bow Out of Enthralling WDC Fight
Published 05/01/2022, 12:31 PM EDT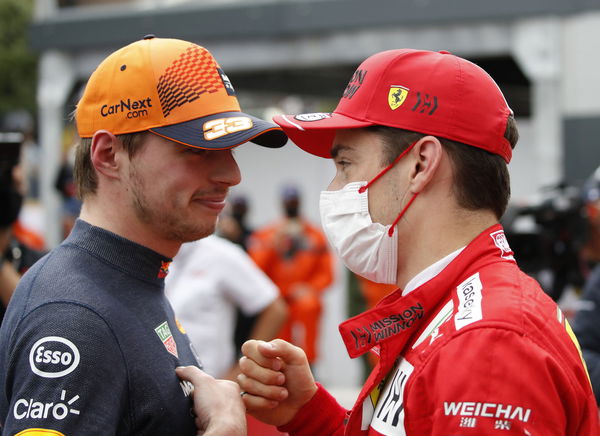 Max Verstappen and Charles Leclerc have been rivals since their karting days. They used to fight tooth and nail on the karting track to beat each other and take the championship. Their rivalry has now transcended to Formula One, and they continue to battle hard against each other.
ADVERTISEMENT
Article continues below this ad
They are once again fighting each other for the championship, but this time it is for the highest honor in motorsports. In the first four races of the 2022 season, both Max and Charles have taken two wins each. They have raced wheel to wheel in the three races out of four.
ADVERTISEMENT
Article continues below this ad
But unlike their karting days, there seems to be a sense of respect between the drivers these days. Both drivers recently commented on how their rivalry has grown from karting to F1.
Max Verstappen and Charles Leclerc reflect on their karting rivalry
It was not as rosy as it is now between the drivers when they just started to go wheel to wheel against each other in Formula One. Verstappen won the 2019 Austrian Grand Prix after aggressively driving the Ferrari driver off the track in the final laps of the race.
In the next race, it was Charles who got his elbows and refused to yield his third place to the Red Bull driver. But in 2022, they have given each other space and respect in their battles.
"Either he won or I, that's how it was back then. That's why we really hated each other at some point. The duel often didn't end well. But today we can laugh about it," said Charles about his battles with Max in karting.
ADVERTISEMENT
Article continues below this ad
"In the kart, you could lean on the opponent. We both did that often in the past. Unfortunately, that's no longer possible in Formula 1," said Verstappen. But Leclerc mentioned that they will continue to race hard. "We will fight at the limit of what is permitted, that's how it's always been," said Charles.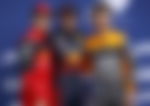 It was intensely closed between them when they were fighting each other in karting. And it would be incredibly intense this season as well as it looks like the championship might go down to the wire. Hopefully, both drivers can continue to deliver what we have seen in the first four races for the entire 2022 season.
ADVERTISEMENT
Article continues below this ad
WATCH THIS STORY: Mad Max: Verstappen's Angriest Rants on Team Radio