Charles Leclerc Opens up on How FIA President's Son Nicholas Todt Helped Him Make It to F1
Published 09/13/2020, 8:30 PM EDT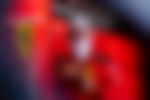 ---
---
It is no secret that young Ferrari driver Charles Leclerc will most likely make it big in Formula 1 ahead. One of the few shining spots in an otherwise lackluster season for Ferrari so far, his increase in stature has nothing been short of brilliant. From winning the GP3 Series in 2016 to signing up for Sauber F1 as a test driver, Leclerc has been through hardships. And one of those people to have helped him in this journey, is his present manager Nicholas Todt.
ADVERTISEMENT
Article continues below this ad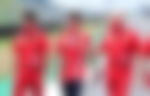 Leclerc was quoted as saying, "Since 2011, Nicholas has helped me. We signed a contract, and I had then the security that my career will go on if I was making the results. That is a big change. Then he was taking care of everything, finding sponsors, logistics and I only had to focus on driving."
ADVERTISEMENT
Article continues below this ad
Charles Leclerc Least Bothered About Politics
It is interesting to note that Nicholas Todt happens to be the son of the current FIA president, Jean Todt. That reason alone has previously led to talk among pundits, that Charles Leclerc holds a certain level of political influence. Former driver Nick Heidfeld also believed that this was partly a reason in Vettel's decision to leave Ferrari. But, Leclerc himself does not like to indulge in anything of the sort. Expressing his thoughts on politics, he said, "I'm very bad at this, I don't like politics, I don't like being false. I'm just myself, whether people like it or not. I don't like to force relationships. It is very rare I don't get on with people, but I don't force things, and I don't like being political."
Nicholas Todt has previously revealed that Leclerc was close to quitting racing, until before he met the young driver in 2011. A lack of financial backing as the reason to leave the sport, would have indeed been a shame. One can only be grateful for Todt's role in Leclerc and his racing career. Perhaps without him, the possibility of seeing a talent emerge from the ranks would have been minimal. Charles Leclerc is undoubtedly the future of Ferrari, and Nicholas Todt is working hard secretly behind the scenes as his driving force.