While Formula 1's title fight a year ago was not the nearest ever, the season produced a progression of electrifying races. The Italian Grand Prix, which has been re-run on F1's channels today, was one such exemplary, as Charles Leclerc splendidly held off Lewis Hamilton to guarantee a passionate success only seven days after his maiden accomplishment in Belgium.
Leclerc was obviously overpowered after the race, and he has in this manner conceded that his triumph in the Italian Grand Prix, and standing on the podium before the Tifosi, was the best snapshot of his life.
Charles Leclerc clarified the inconceivable weight and alleviation of winning Ferrari's home race, the 2019 Italian Grand Prix. He was excited about talking this on F1's most recent Instagram Live on Saturday. He even uncovered exactly how frequently he's watched the race since winning it.
"Twice," he said. "In English and Italian."
It was the best day of my life – Charles Leclerc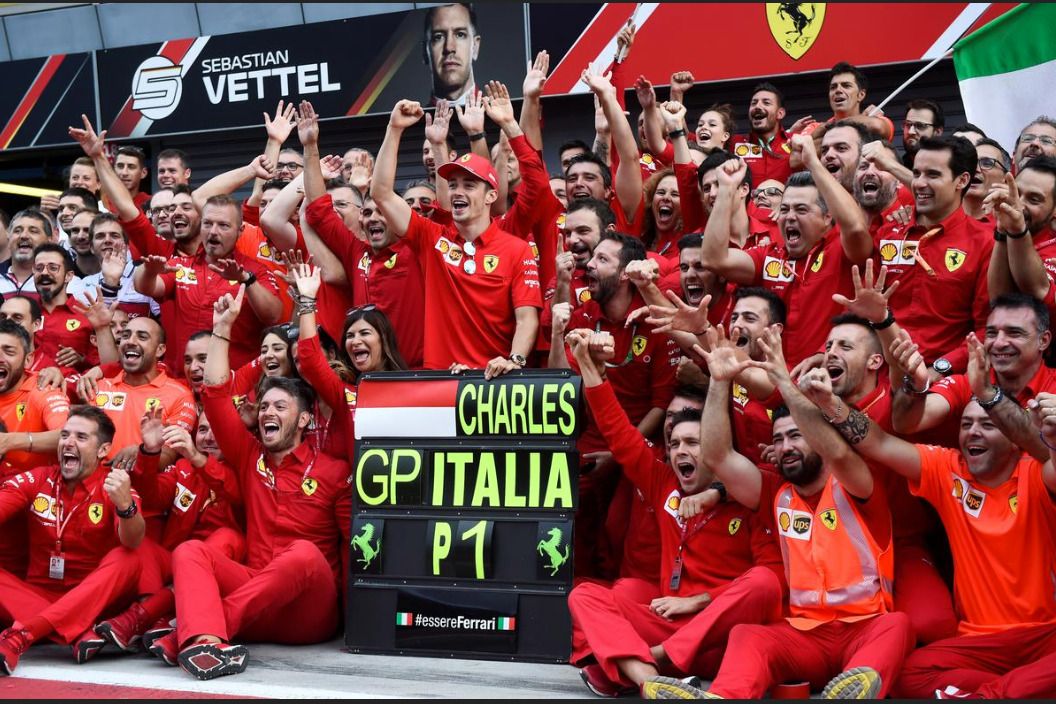 In the race wherein Charles Leclerc won for Ferrari since Fernando Alonso in 2010. Leclerc figured out how to keep his head cool, while Lewis Hamilton was continually pushing behind him.
"It's the first time in my career that I had so much pressure," he said. "The weekend starts on Monday, the race weekend, with a lot of activities. On Tuesday or Wednesday we were in Milan, [there were] so many people.
"You could really feel that the whole country. The whole of Italy is with you and behind Ferrari in general, and you can feel they absolutely want you to win."
Leclerc termed it as the best day of his life.
"It was the best day of my life, without a doubt.
"It was very, very special. So many people cheering for one team, the team I'm in. And such a special team, which is Ferrari"
He even mentioned a rather funny part of the win. The Monegasque remembers when his taxi driver started asking whether Charles & the company had gone to the GP that weekend without realizing he was speaking to the winning driver.
Abhay Aggarwal
I am an avid follower of Formula One, Baseball, Cricket, and Lawn Tennis #MercedesAMG #Yankees