Charles Leclerc to Back Ferrari on Its Decision Regarding Sebastian Vettel's Future
Published 03/18/2020, 3:54 AM EDT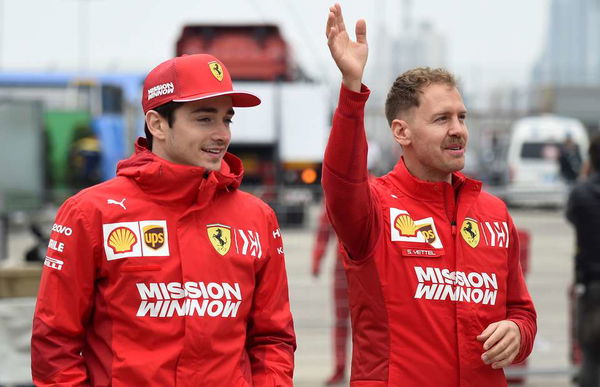 Scuderia Ferrari's Charles Leclerc revealed that he would respect Ferrari's decision on Sebastian Vettel for 2021. The Monegasque also clarified that his relationship with Vettel was still healthy despite their differences on track. Leclerc hinted at backing the Italian team for its decision over the vacant seat for the upcoming season.
ADVERTISEMENT
Article continues below this ad
Charles Leclerc on Ferrari's decision regarding Vettel
As things stand, Sebastian Vettel is entering his last season with Ferrari. The German hasn't announced any plans or provided any updates regarding his future with the Scuderia and F1 in general. Ferrari has revealed that Vettel is a frontrunner for the second seat at the team but hasn't announced the German's contract officially.
ADVERTISEMENT
Article continues below this ad
On paper, Vettel and Leclerc look like the most formidable driver line up on the grid. A 4 times World Champion and a rookie that's frighteningly quick makes for an excellent driver pairing. Sadly, Ferrari simply didn't have the skills to manage two top drivers simultaneously.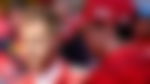 This was apparent last year when the team constantly ordered drivers to hold or swap positions during the race. The team even tried to come up with an ingenious pre-race arrangement that backfired spectacularly. These events left the Italian team with the giant headache and some difficult decisions to make.
Despite their on-track incidents, Leclerc and Vettel have claimed that they bear no ill will on multiple occasions. However, the duo's friction on track cost Ferrari dearly on multiple occasions.
In a recent interview, Charles Leclerc clarified that Ferrari's plans for Vettel wouldn't change his dynamic with the team. Speaking to RaceFans, Leclerc said:
ADVERTISEMENT
Article continues below this ad
"I'm very good with him by my side,"
"but I will respect Ferrari's decision in case they want to change."
"But our relationship stayed the same, which I think is a good thing. We are both mature enough to do the separation between what happens on-track and [away from] the track.
ADVERTISEMENT
Article continues below this ad
Leclerc sympathized with Vettel's current predicament by relating it to his own situation back in 2018. The Monegasque drove for Sauber for a single season before switching teams.
"I also know his position in a way as [in] my last two years I only had a one-year contract. But I don't think it will it will destabilise him so much."