Charles Leclerc Working More Than Ever at Ferrari to Improve This 'Weakness' Ahead of 2021 F1 Season
Published 03/10/2021, 6:45 AM EST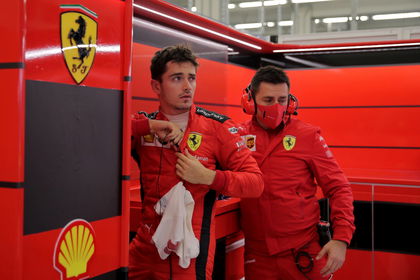 ---
---
Ferrari driver Charles Leclerc is not resting on his laurels despite emerging as one of the top drivers on the grid in 2020. Even though last season was miserable for them, on an individual note, the Monegasque had a wonderful outing; scoring three times as many points as his teammate, Sebastian Vettel.
ADVERTISEMENT
Article continues below this ad
The Italian outfit has had a busy offseason. To get their latest recruit, Carlos Sainz, acclimatized, they ran a special test for all of their drivers with the 2018-spec car at the Fiorano track. Also, they ran a Pirelli tire test to help develop the 18-inch rubber for next season.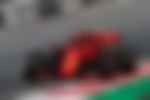 "I think I've never been as in Ferrari as much as this season before the actual start of the season," Leclerc noted.
ADVERTISEMENT
Article continues below this ad
Coming back to his individual performance, Leclerc is one of the most coveted drivers, currently. He outshone his four-time F1 World Champion teammate, Sebastian Vettel, in 2020. But, he still feels that he has to work on his tire management.
"I still believe that tyre management is something I shall push. I've improved massively last year, and I hope that will be another step this year.
"That's what I've done basically, trying to look at past races, trying to understand what could we have done better as a team, as myself, in the car, and yeah, try to improve on [tyre management] especially."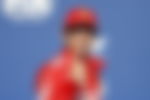 Ferrari driver Charles Leclerc not reeling from the after-effects of COVID
Following a trip to Dubai earlier this year, the Monegasque caught COVID. Other drivers like Lance Stroll suffered lingering complications of the virus. Luckily for Leclerc, his symptoms were not so severe, and he has been able to make a complete recovery –
ADVERTISEMENT
Article continues below this ad
"I've recovered completely. It didn't hit me that bad, luckily, so I feel completely fine. I've done some physical tests just after COVID to be sure that everything came back to normal, and it's the case. So all good on that."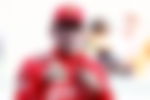 His time spent at the Maranello base will only serve him well. Even a thought of him adding more to his repertoire should be a terrifying prospect for his rivals, and a delight for the Tifosi ahead of the season opener in Bahrain.
ADVERTISEMENT
Article continues below this ad