'Check Out All the Bond Girls' – Sebastian Vettel on Naming His Aston Martin F1 Car
Published 03/04/2021, 6:35 AM EST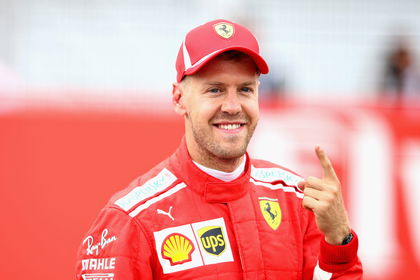 ---
---
Sebastian Vettel has a tradition of naming his car every season. From his debut with Toro Rosso in 2008 to his last season with Ferrari 2020, the tradition has continued. Aston Martin presented their new stunning livery yesterday, and much to his fans' delight, the German stated that he will announce the name of his new AMR21 soon.
ADVERTISEMENT
Article continues below this ad
The German has given some hilarious names to his cars before. Many in the F1 community believe the Aston Martin car is one of the coolest on the grid as Vettel describes the process he will go through to name his new car.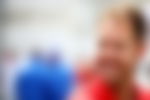 "I'm not going to announce that here. But I'll have some time with the mechanics, probably after the tests, together with the mechanics, and maybe drink a beer or two and then we will think of something funny, I still have no idea," said the former champion.
ADVERTISEMENT
Article continues below this ad
Aston Martin is synonymous with James Bond and even Daniel Craig spoke about the car post the launch. Vettel will probably give a James Bond touch to the name of his luxury British racing car.
"I'm thinking about it and playing around with the Bond theme, but it's a fun thing, and it's always been a female name, so check out all the Bond girls to see which one is the best match," he shared.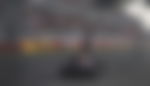 The hilarious names Sebastian Vettel gave to his cars
The German has made it a tradition to name his Formula 1 cars, all of which have a story and an inspiration behind them. In an interview, Vettel explained that there's always a bit of fun behind the names.
"I think it fits in many ways, I'm not disclosing all the inspirations that were on the table and all the names that were suggested! But there's a bit of fun behind it. So let's see if Lucilla is behaving well this year," he said on naming his 2020 Ferrari Lucilla.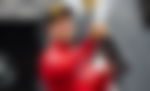 The German's practice of naming the car goes back to his first full F1 season in 2008. He claimed a maiden win at the Italian Grand Prix and named his Toro Rosso car Julie. His first year Red Bull RB5s were named Kate and Kate's Dirty Sister.
ADVERTISEMENT
Article continues below this ad
The title-winning Milton Keynes cars were named – Liz/Randy Mandy (2010), Kinky Kylie (2011), Abbey (20212), and Hungry Heidi (2013). His final year at Red Bull was with Suzie.
As he moved to Ferrari, his car names saw a Latin flavor, Eva, Margherita, Gina, Loria and Lina, and finally Lucilla.
ADVERTISEMENT
Article continues below this ad
While the F1 community awaits the name bestowed upon Vettel's AMR21, do you have any suggestions for the same?