Christian Horner Slams 'Market' Type Negotiations Between Michael Masi & Red Bull F1
Published 12/06/2021, 11:17 AM EST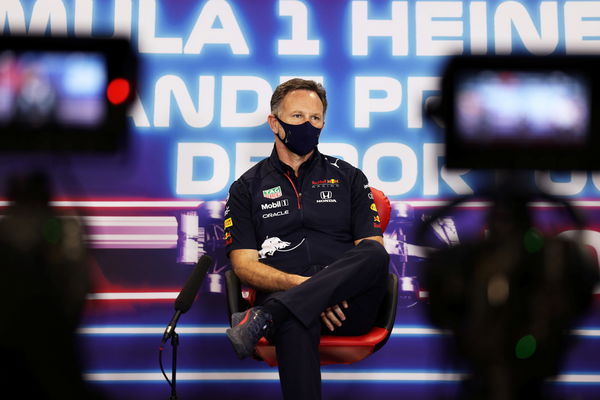 Red Bull boss Christian Horner was certainly not a happy man after the Saudi Arabian Grand Prix. Max Verstappen and Lewis Hamilton raced wheel-to-wheel but Hamilton came out as the ultimate winner after Verstappen was given a five-second penalty. Horner was not on terms with many decisions that race director Michael Masi took during the race.
ADVERTISEMENT
Article continues below this ad
To Masi's defense, the race was disarrayed by two red flags and a virtual safety car. Naturally, he had a lot on his plate and took some bold decisions, in this case, penalizing Max. However, this was not the only disappointment for Red Bull. The Stewards investigated the matter concerning Lewis and Max's collision on the straight and also gave a 10 second time penalty to the Dutchman.
Christian Horner feels the decisions were unusual
ADVERTISEMENT
Article continues below this ad
Horner has been at the helm of the Milton Keynes team for over fifteen years. However, he believes that the decisions taken during the race in Jeddah were one of a kind and ones he has never seen before. The Briton was not able to wrap his head around handing positions and changing grid slots. So much so that he said, "I think we're over-regulated.," as reported by Autosport.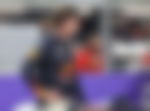 When Horner was asked for his reaction when he was asked by Masi to give the top spot to Ocon, Horner had an outrageous answer. "It was like we were in the market, something unusual. I've never seen this before," as reported by Motorsport.
Horner misses Charlie Whiting
The Red Bull boss believes that F1 is missing the stable hand of long-term race director Charlie Whiting, who passed away in 2019. According to him, pretty much every decision of FIA has gone against Red Bull; meanwhile, Hamilton has gotten off the hook in similar situations.
ADVERTISEMENT
Article continues below this ad
"It felt like today the sport missed Charlie Whiting, I'm sorry to say, but the experience that he had…" said Horner as reported by Autosport.
"Obviously pretty much every decision went against us, as they did in Doha a couple of weeks ago. Then we saw two incidents yesterday that… it's been variable, to say the least," he added.
ADVERTISEMENT
Article continues below this ad
The two title rivals are tied on points after the Jeddah GP. Tell us your predictions about the title decider in Abu Dhabi.