END OF AN ERA: Claire Williams Feels Like Grieving After Severing Ties With Williams F1 Racing
Published 09/20/2020, 1:11 PM EDT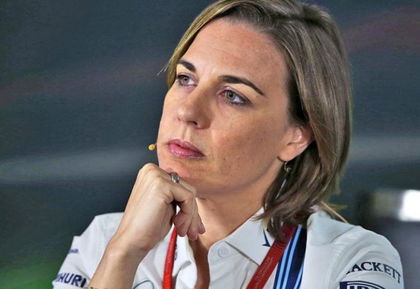 ---
---
Leaving a part of your life is dreadful. The memories hold us together. It is tough to let go of the bond which one has maintained for the better part of one's life. That's something that has been looming over the Williams family as they severed all ties with Williams Racing following Dorilton Capital's complete takeover.
ADVERTISEMENT
Article continues below this ad
Following the race at Monza, Sir Frank Williams and Claire Williams resigned from their position of responsibilities. The financial flush will be beneficial for the team as they are aiming to revive their glory days.
It was anticipated that with the takeover, the Wantage-based outfit will see a change in name. However, that idea was soon dismissed in a bid to keep the team's legacy and traditions intact. Although the name was retained, the family walked away for good.
ADVERTISEMENT
Article continues below this ad
"We're very happy the new owners believe so strongly in the heritage of this team, and respect the name," she said. "It is a reason why we chose them to be the new owners, they are going to continue that – the team will carry the Williams name going forward into the future and that's wonderful, but I think for us, we probably need a little time to get over this. It feels like grieving for us."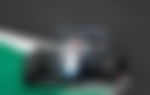 Williams family to follow the age-old custom
The Williams family used to be in the racing dugout on a typical Sunday afternoon. Close inspection of the cars, followed by pep talks and discussions about the strategy, was an integral part of the family's culture.
The schedule has changed off late following the takeover. They'll still keep an eye on the race, however, this time onwards it will be through their television sets.
"I'm sure there will be a time when we do turn on the TV on a Sunday afternoon and watch it because that's what we've done for the past 44 years, but all we'll be doing is wishing this team well.
"All the people in this team deserve to have success – and we hope that that comes for them in the very new future," declared Williams.
ADVERTISEMENT
Article continues below this ad
The future looks promising
Things may finally be looking up for Williams racing. Dorilton Capital are a well-known investment firm. Their risk-taking factors and financial stability will be beneficial for the racing team.
The rich period of the '80s and '90s faded out over the course of time. However, at the cusp of new horizons, Williams F1 might just find their way back to glory.
ADVERTISEMENT
Article continues below this ad
Leaving out the Williams family was not easy. However, desperate times call for desperate measures.