"Clearly, We Had a Problem " – Ross Brawn Clarifies Why F1 Took so Long to Respond
Published 03/13/2020, 3:41 AM CDT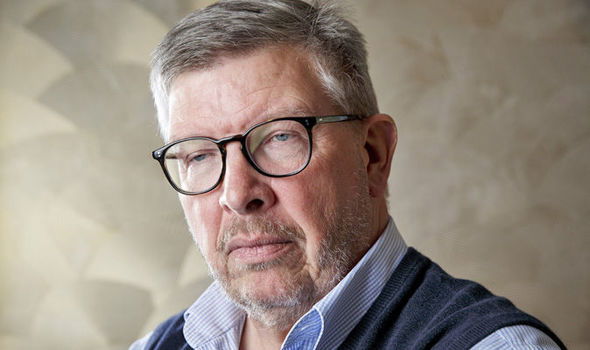 ---
---
With criticism mounting and fans raising several questions, F1 finally responded. F1 managing director Ross Brawn cleared the air surrounding the controversy over F1's planning and decisions. Brawn also clarified as to why it took the governing body such a long time to reach a firm conclusion.
ADVERTISEMENT
Article continues below this ad
Why did F1 take so long?
After news of McLaren pulling out of the Australian Grand Prix broke out, pandemonium ensued in the F1 world. Fans were left in the lurch regarding the future of the race weekend and chaos was aplenty. Before the FIA and F1 announced the cancellation, several media outlets and publications reported the same.
ADVERTISEMENT
Article continues below this ad
After conflicting reports were published initially, soon all major websites began pushing the story of the
Australian Grand Prix
being shelved. These events transpired many hours before F1 released the official statement via its website. The governing body drew flak from many for its unpreparedness and lack of control.
Fans took to social media to express dissent against F1 and the FIA. Many vented their anger against management for failing to respond or take a clear stand against the issue. However, the managing director responded to the criticism in an official interview with F1.
One of the major talking points was why F1 decided to race in Australia in the first place. As a response, Brawn revealed that Formula One was keen to conduct the event.
"It's a very positive event. We wanted to kickstart the Formula 1 season. It is a great race with great fans and a wonderful weekend. We have a big impact on the economy here and it has an impact on our economy as well."
"Once we had the positive case, once one team couldn't race because of that, clearly we had a problem we needed to address."
Brawn reveals the real reason
Brawn disclosed the reason for the long duration in issuing an official response.
ADVERTISEMENT
Article continues below this ad
"There was consultation with the teams, the medical authorities, the FIA and the promoters here,"
"I've been up all night. We had so many issues to work through. We had to get the teams together again and hold a meeting. It all takes time.
This is a reasonable explanation considering the gravity of the situation. However, it does raise questions on the sport's ability to manage distasteful outcomes.
ADVERTISEMENT
Article continues below this ad
When asked on the ramifications of the cancellations, Brawn revealed that F1 was taking stock of the situation. The Briton revealed that cancelling races would impact the company financially and also have an economic impact overall.