Codemasters Tease Zandvoort and Vietnam Tracks in the F1 2020 Game
Published 04/28/2020, 10:52 AM EDT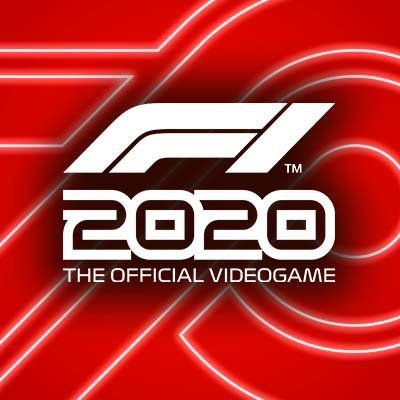 ---
---
F1 2020 will be available to the fans on July 10. Codemasters is hoping to enhance the effectively astounding F1 2019 with an excess of new features, vehicles, and circuits, just as the world's greatest F1 teams, including Aston Martin Red Bull Racing and the newly launched AlphaTauri. The 2nd Redbull team is making its first appearance in the series. F1 2020 likewise pays tribute to one of the game's greatest: German legend Michael Schumacher.
ADVERTISEMENT
Article continues below this ad
Redbull converses with the Codemasters' Lee Mather, game director of F1 2020, to discover increasingly about the stunning measure of new features in the most recent addition to the long-running series, including the gigantic new mode: My Team.
F1 fans will be getting an entirely different encounter because of My Team. This game mode puts you at the core of an eleventh group on the F1 grid. Moreover, As the chief, it's dependent upon you to run the group and to drive for it.
ADVERTISEMENT
Article continues below this ad
What's new in F1 2020
The biggest change Codemasters is bringing is My Team mode. The player will now have to run the 11th team and also drive the car for the team. It will give the fans an inside view of managing the team. 
Lee Mather says: "Players will have to manage both the running of the team and produce the results out on the track. As with any F1 team, the player will be responsible for all departments needed to run the team."
The players will also have look towards the driver market and most importantly, the sponsorship deals. 
"Engaging with the driver market and picking the most lucrative sponsors will also play a crucial part in creating a successful team. Not to mention the development of the car, and how you manage the team's time in between races via the new season timeline."
There is also the addition of circuits to the game. Two news circuits are added to the 2020 calendar. Zandvoort is returning to the calendar after 35 years.
Lee Mather adds: "As you probably already know, we love new circuits, and this year we couldn't have two that are visually and physically different. Zandvoort is a traditional-style racing venue, which was last on the calendar back in 1985."
ADVERTISEMENT
Article continues below this ad
"It's a technical and exciting circuit with height variation, blind crests, and unsighted braking points and corner apexes. It's an onslaught on the senses and doesn't give the player a break."
There is another circuit which is a new addition to the 2020 calendar. Its the street circuit of Hanoi.
Mather says: "Hanoi, on the other hand, is a modern street circuit. The circuit brings the number of anti-clockwise circuits on the calendar up to six. It's characterized by two enormous straights, with one being one of the longest in F1."
ADVERTISEMENT
Article continues below this ad
"Long straights and high speeds also bring with them challenging braking zones and exciting overtaking possibilities. The circuit also features a series of corners where the radius increases as you progress through them."