"Commitment" Stopped Daniel Ricciardo From Competing in Virtual Races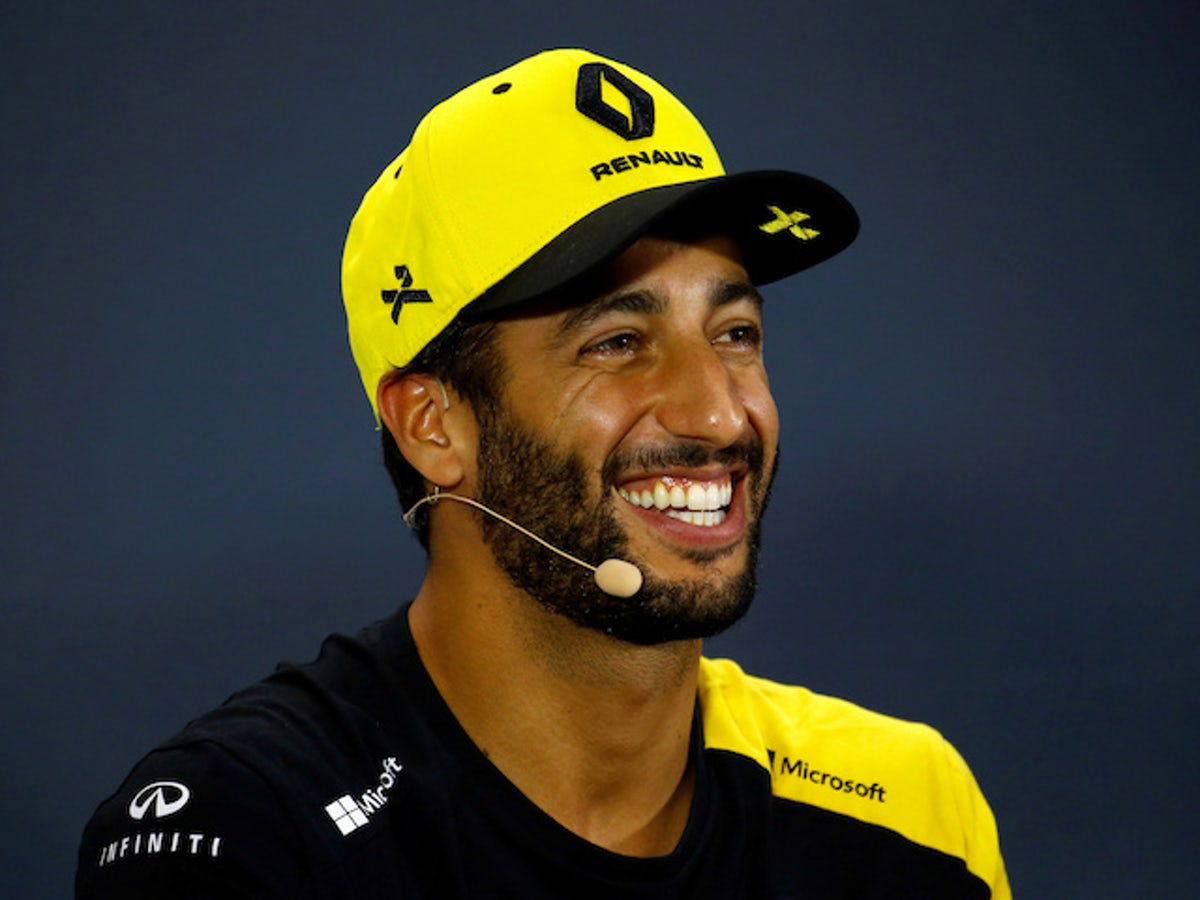 With the COVID-19 pandemic disrupting the F1 calendar, drivers found themselves having their longest ever break, between one season and the next. Most of the younger generation of drivers spent their time sim racing. The likes of Lando Norris, Charles Leclerc, George Russell, and Alex Albon were all regulars in the Virtual GP's. However, one person whom fans would have thought would spend time bonding, alongside the younger generation was Daniel Ricciardo.
Interestingly, the Australian was absent for all the fun and games, and if you were wondering why, here is the man himself with the answer.
Daniel Ricciardo didn't want to get obsessed with sim racing
Motorsport.com quoted the Renault driver as follows. Ricciardo reveals that his competitive nature would have to lead him to the point of obsession. He said, "I am very competitive in anything. I know if I got (a sim), to get on the level that these guys are doing is going to take hours and hours and hours. I'm not going to just be racing around at the back, and be the guy that races but doesn't compete."
Furthermore, he said, "I would lose days and days and months and months, maybe years on it. I just chose not to go down that rabbit hole, because once I'm in, I think I'm all in. (So) I'll leave it to the younger generations."
However, unlike Ricciardo, his new Renault teammate Esteban Ocon has also been busy dedicating his time to sim racing. In fact, he illustrates Ricciardo's point pretty well. Ocon said, "To prepare for the Virtual GP's you have to do so much racing, so much commitment before. I was doing six hours per day for eight days, with my engineers, with everyone. It's a lot of hours"
Now with the season ready to commence, both Ricciardo and Ocon would have their full focus on the real racing. In what looks to be a very congested midfield this year, Renault would be targeting the unofficial title of 'the best of the rest.'
As for Ricciardo, who'll leave the French team for Mclaren in 2021, he would want to leave on a high, with possibly a podium under his belt.