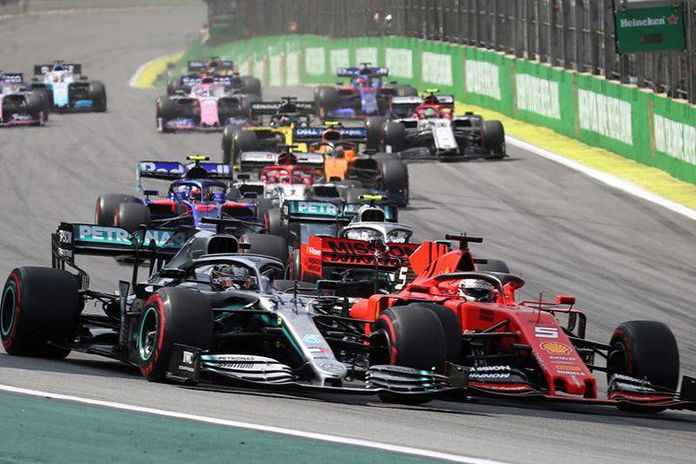 In a recent interview with the Evening Standard, Bernie Ecclestone spoke about the current state of affairs in F1. He even reacted to the new rules for the coming seasons. When he spoke about the proposed budget cap, he was not a really big fan of it. Suffice to say, he held nothing back when expressing his opinion on the matter.
"It's been complete rubbish," he bluntly said. "They were messing about over £5million, which is a tiny percentage of their budget, when there's other things that need to be done."
He harked back to the time when he owned the erstwhile Brabham F1 team. Ecclestone revealed that Brabham often spent a lot less than Ferrari and they still won.
According to him, money alone does not win championships, but the people involved in the team do. He also believes that money has evolved into an ego competition rather than a real competition. It is simply one team wanting to spend more than their rivals. Sadly, he noted that the public does not care and only the results matter.
Ecclestone wants to see a change in F1
Clearly, Bernie Ecclestone still cares deeply about the sport and is worried about the direction in which it is going. Although he is no longer in charge of F1, it remains a huge focus in his life and he loves to be up to date in its affairs.
Speaking about the COVID-19 situation world-wide, he believes that the 2020 season should be scrapped altogether. With practically half the races cancelled or in doubt, things are pretty much headed in that direction.
The good news for the fans is that the season could tentatively kick off in early July. Bearing the honour of being the season opener is the Red Bull Ring in Austria, which may be a double-header. At this point, whatever races take place, could be double or even triple-headers.