Comprehensive Details of 2026 F1 Engine as Talks Between Manufacturers Start to Materialize
Published 09/29/2021, 4:00 PM EDT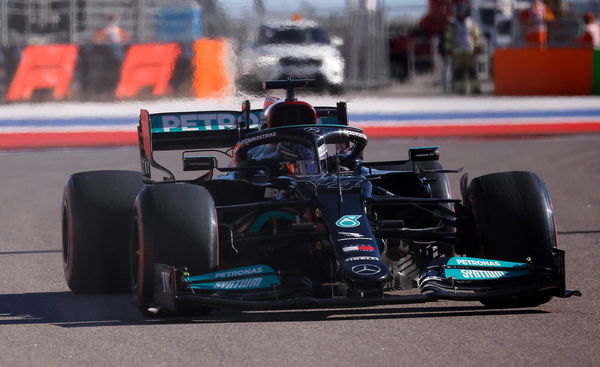 ---
---
It's no secret that F1 plays host to some of the finest advancements in motor sport technology. From the hungry V12 engines in the 90s, the sport now sees 20 cars take to the track with hybrid engines.
ADVERTISEMENT
Article continues below this ad
Although 2022 will see new technical regulations come into effect, talk around the future of energy is already ongoing. In fact, new power units could make its debut in the sport from 2025, although that could get postponed by a year.
What can one expect to see in the next generation of F1 power units?
ADVERTISEMENT
Article continues below this ad
One of the most talked about aspects of the new power units which will come in either 2025 or 2026 is the elimination of the MGU-H. In today's F1 cars, the MGU-H works in tandem with the MGU-K to produce immense power.
However, the elimination of the MGU-H could have huge implications on the power unit. This would mean the electric motor generator connected to the turbocharger would no longer be present, which would reduce the car's cost.
This could pave the way for one of the German car manufacturing giants to enter the sport. Some of the names being discussed are Volkswagen Group, Audi and Porsche. And with certain teams like Red Bull, who rely on an engine supplier, competing at the front of the grid, this could be a great opportunity for them to be a part of F1.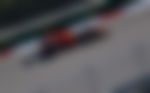 Another point that features in discussions is the increase in power delivered by the electric unit. While it currently stands at 120kW, this could increase to 350kW in the new power unit. In terms of horsepower, an F1 car will gain a massive 476 of them with the new electric part.
Amidst all these changes, the core of the F1 car will contain an internal combustion engine. This looks likely to be the six-cylinder engine. While it could be standardized to lower costs, the design above it can be modified to help the aerodynamic setup of the car.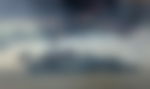 ADVERTISEMENT
Article continues below this ad
Could there be a weight reduction with the new power unit?
The recent trend of an F1 car in terms of weight has been upwards. In fact, next season's F1 car will a stunning 790kg, which is much heavier than previous editions.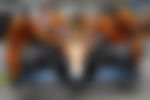 Although the MGU-H looks likely to undergo abolition, this trend looks likely to. continue. This is because of the inclusion of a more powerful electric unit. However, this remains to be seen, and could ultimately be key to F1 teams' success in the future.
ADVERTISEMENT
Article continues below this ad
WATCH STORY: From Spice Girls to Earth Livery: Top 5 F1 Car Launches of All-Time