Conspiracies Go Wild as Porsche Sends Cryptic Message to F1 World: "Love the Excitement"
Published 01/16/2023, 9:39 AM EST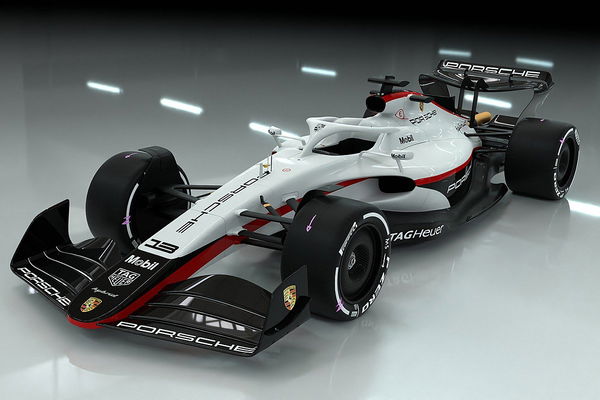 Porsche is all set to join Formula 1 in the upcoming years despite having their agreements come to a halt with Red Bull. One of the most renowned automakers finally made it through to the premium form of motorsport in the future, with significant ties with the Williams F1 team. At least that is what the conspiracy theories say after the German automaker unveiled a cryptic message on social media.
ADVERTISEMENT
Article continues below this ad
 

View this post on Instagram

 
ADVERTISEMENT
Article continues below this ad
The German automotive giants played a brilliant trick to gain all the attention when they removed all their content from their Formula E account on Instagram but kept only a cryptic video. The video had 16.01.2023 written on it with a blurry image of a person.
Interestingly, the fans pulled out a stunner when it was revealed that the blurry image is expected to be of the late Sir Frank Williams, the all in all person of the Williams F1 team. This made fans all over the world go crazy, as many started to assume a possible collaboration in F1 between Porsche and Williams in the coming days.
Fans react as they obtained information about the possible Porsche – Williams tie-up
As soon as the information landed on the internet, fans flocked to check on the video and brought out their version of the theories. The Formula 1 subreddit on Reddit brought out an investigation where they informed that the picture was indeed of Sir Frank Williams and the upcoming ties of Porsche with Williams and Gulf are imminent.
The Reddit page claimed, "So recently Porsche deleted all their Formula E posts on Instagram and left this as the only post on their account. I thought they might leave some hint in there, so I went back and looked at every single frame of the video."
"I noticed this frame repeats several times and appears to vaguely show a face. And I thought it looked strangely familiar, because it is, it's Frank Williams wearing headphones. So confirmation Porsche and Williams are teaming up!" further stated the Reddit sources.
Given below are some of the fan reactions taken from Twitter:
I love the excitement that little Instagram teaser message has created.

I went investigating too. But I don't want to spoil the "big reveal". 😄

— Tobi Grüner 🏁 (@tgruener) January 16, 2023
Some awesome detective work here. Porsche x Williams and a likely gulf deal coming as well

Thank you u/ho- wait what the fuck is that name https://t.co/BfIabhQRrw

— Mat 🇦🇺❗️ (@Simmo99_) January 16, 2023
The Porsche post had "16.01.2023 – Start your engines, something big is coming", this made fans assume that it was surely about F1 since Formula E cars don't use engines.
ADVERTISEMENT
Article continues below this ad
All in all, this seemed to be an interesting prospect. However, none of the sides confirmed anything as of now. If the potential tie-up is confirmed, James Vowles will surely be a happy man.
ADVERTISEMENT
Article continues below this ad
WATCH THIS STORY: Rich History of F1 races in Las Vegas Throughout the Years
What do you think about this? Do you think there could be a tie-up coming up in the future? Let us know.
Edited By: Varunkumaar Chelladurai