'Contract Was Ready to Be Signed' – Button Reveals Nearly Making Sensational Switch to Ferrari from McLaren
Published 01/08/2021, 5:30 AM EST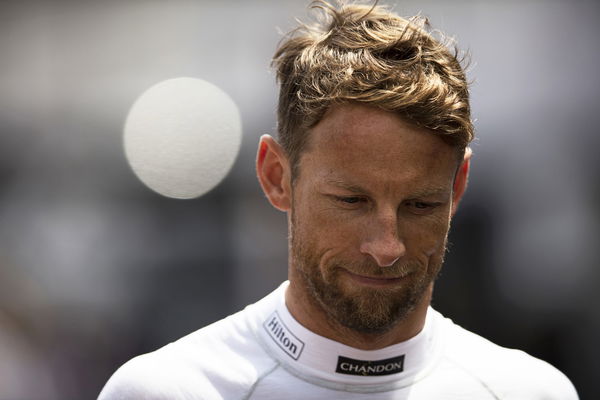 ---
---
Jenson Button had a rather disappointing end to his Formula 1 career, as he never received a competitive car from McLaren since the dawn of the hybrid era. However, Button revealed that he had an incredible offer in his hand from the Italian giants, Ferrari, that could have changed his career entirely.
ADVERTISEMENT
Article continues below this ad
Unfortunately, at the very last moment, the talks failed, as he stuck around McLaren for another set of years from 2013 to 2016.
Button comments on the talks with Ferrari
ADVERTISEMENT
Article continues below this ad
According to Motorsport, the former British world champion opened up that he almost found his way into Ferrari for the 2013 season. However, for some mysterious reasons, the deal did not go through despite the fact that he had the contract right in front of him.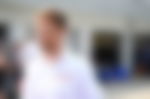 "Basically, the contract was ready to be signed. But for various reasons it didn't happen," he said. "There is something special Maranello has. I would love to race for Ferrari."
His prospects at McLaren may have looked bright back then. However, it never went according to his expectations. McLaren had to build their car from scratch, which caused both the MP4-28 to become extremely unstable and undrivable.
His first hybrid season at McLaren was below par, having scored just 73 points. Furthermore, he never managed to taste the champagne throughout the season.
Button points out why he felt McLaren was a better option
The one-time world champion revealed that his successful outing between 2010 and 2012 tempted him to continue with McLaren rather than moving to Ferrari.
"At the time, going to Woking was the right choice. No one could have imagined that Mercedes would win this much. Racing for McLaren, a historic team for me, between 2010 and 2012. Fighting for victories and top positions really satisfied me," Button said.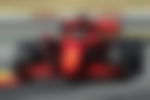 "I couldn't win the championship, but we were strong enough to compete. It was fun for me to race with Lewis when Mercedes was in crisis. Then of course everything changed."
ADVERTISEMENT
Article continues below this ad
McLaren utilized the 2013 season to tweak their cars and build them to perfection. They managed to do it, as McLaren looked quite competitive through the 2014 season, scoring a few podiums.
However, it all went haywire from the 2015 season. Neither Button nor his new teammate, Fernando Alonso, had a great time as McLaren ended the season as the second-last team.
ADVERTISEMENT
Article continues below this ad
Eventually, Button realized that McLaren were gradually losing their shape. Thus, he decided to call it a day and retired from Formula 1 entirely.