"Cool to See Some Aussies Back"- Daniel Ricciardo Praises Renault Junior and F3 Champ Piastri
Published 09/18/2020, 3:33 AM EDT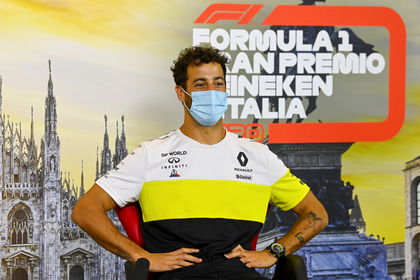 ---
---
The F3 season has witnessed a massive influx of Australians. To add to that, the Melbourne born Oscar Piastri clinched the F3 title in 2020. Daniel Ricciardo lauded the young Australian for his achievement. Furthermore, Ricciardo admitted that he saw Piastri behind the wheel of an R.S.20.
ADVERTISEMENT
Article continues below this ad
Although Piastri is third in the race to F1, his young age and undeniable patience give him an upper hand. Christian Lundgaard and Guanyu Zhou are way ahead of Piastri in F2, rooting for F1 seats with Renault. However, after Renault's rebranding as Alpine, Piastri might be a prospect for the team.
Ricciardo claims to have followed the young Aussie since Enstone this year. He comments on the racer's performance saying, "I only met Oscar in the off-season. We were both at Enstone together, so I got to meet him.
ADVERTISEMENT
Article continues below this ad
"As a person, he seems like a good kid, head screwed on, pretty low maintenance. I'd say pretty chilled"
Daniel Ricciardo sees a bright future for Piastri at F1
Ricciardo compliments Piasatri in handling the pressure exceptionally well despite his young age. Furthermore, Ricciardo claimed that the driver never lets the pressure get on his head.
"On track I was certainly impressed with his race craft this year. In Monza, he made some well-timed moves and didn't seem to get too flustered. I think even after qualifying this weekend, which was a disaster for his standards, he kept cool in the race and didn't let it get away."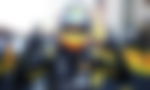 ADVERTISEMENT
Article continues below this ad
The Renault F1 racer is happy to see a fellow Australian perform well at the lower formats of motorsport, gradually making his way up. Ricciardo elaborates saying that Oscar is young and he will perfect his craft over time.
"It's cool to see some Aussies back in there. There was a chunk in F3 this year, I think four of them. So awesome that one could win."
Mark Webber, the present manager to Oscar, has been guiding the young racer and has definitely done well. Ricciardo being aware of the fact applauds Webber's effort and finally looks forward to Oscar's development in the future.
ADVERTISEMENT
Article continues below this ad