Could Fernando Alonso Reunite with Scuderia Ferrari in Place of Sebastian Vettel?
Published 04/22/2020, 5:36 AM EDT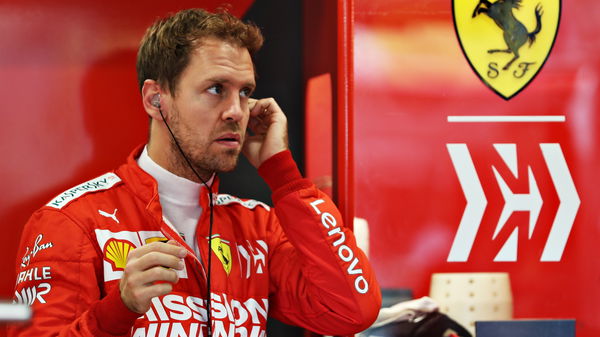 ---
---
Recently, Sky Sports reported that Scuderia Ferrari offered Sebastian Vettel a new 1-year contract extension. However, rumour has it that the German driver dubbed it a "joke" and rejected it. If there is some truth in those rumours, there is a chance that Ferrari will line up a few candidates to replace him. Interestingly, a surprising name popped up on the list of Ferrari hopefuls, a certain Fernando Alonso.
ADVERTISEMENT
Article continues below this ad
To be honest, Vettel may not have appreciated a one-year contract with a hefty pay cut, while his teammate gets a pay rise. According to Gazzetta dello Sport, Vettel turned down the offer as he felt that it was a "joke". Some attributed his supposed refusal down to him normally signing "three-year" contracts.
Sebastian Vettel made he 3-year deal revelation in a recent video conference. However, He did confess that his next contract offer needs to suit both the driver and the team.
ADVERTISEMENT
Article continues below this ad
Will Fernando Alonso return to F1 and replace Sebastian Vettel?
ADVERTISEMENT
Article continues below this ad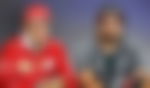 "Whatever the deal will be like," he said, "it will be whatever I and the team will be comfortable with. So in terms of duration, I don't know. Normally the contracts I've had in the past were all three-year deals. I know I'm one of the more experienced drivers in Formula 1 but I'm not the oldest and I don't think there's an age limit in this regard."
Gazzetta even claimed that if Vettel leaves, Ferrari is eyeing Daniel Ricciardo, Carlos Sainz or Antonio Giovinazzi to replace him. However, F1-Insider has reason to believe that Fernando Alonso is also a potential candidate.
ADVERTISEMENT
Article continues below this ad
La Gazzetta acknowledged them and said: "Even ex-World Champion Fernando Alonso (38) is positioning himself to replace the four-time World Champion from Germany, according to information from F1-Insider.com."
Even though the 2020 Formula 1 season is on hold until July, Vettel's contract is still running down. What further complicates the saga is that the German is notoriously private. So, there will not be much news about his future until he or Scuderia Ferrari makes an official announcement.