Can Max Verstappen Replace Lewis Hamilton at Mercedes F1?
Published 06/13/2021, 8:49 AM EDT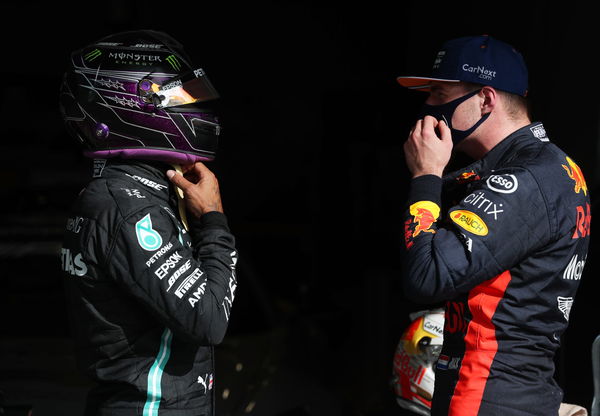 ---
---
The Formula One 2021 season is not even halfway through and the rumor mill is already churning. At the age of 36, Lewis Hamilton is far from a spring chicken. Although his current form says otherwise, the Briton knows that he will have to hang up his boots someday. Some suggestions are that if Hamilton does step away, Mercedes could look towards Max Verstappen.
ADVERTISEMENT
Article continues below this ad
Back in February, Red Bull team principal Christian Horner made a confession about Verstappen. He knew that the Dutchman will be on Mercedes' high priority shopping list if Hamilton walks away. Horner said, "I'm sure that should Lewis decide to stop, then Max would naturally be the driver at the top of the list, but they also have George Russell. They've also got other drivers obviously available to them."
ADVERTISEMENT
Article continues below this ad
The Red Bull team principal knows that Verstappen has a performance clause in his contract. However, he hopes that it would not come to that point with his own team. This is especially important, considering Red Bull's future after their decision to create their own in-house engine project.
How viable is it for Max Verstappen to join Mercedes?
ADVERTISEMENT
Article continues below this ad
To be perfectly honest, it would have been career suicide to partner Verstappen as Hamilton's teammate. However, Mercedes could play the smart card and wait until the Briton retires. On the other end of the scale, there is a new problem to consider, and that is Mercedes hopeful George Russell.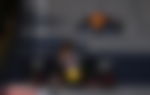 Over here, there is a potential for Verstappen and Russell to butt heads over the Number 1 driver status. In all honesty, neither driver are overly familiar with taking on the role of rear gunner. So it will be very difficult for one of them to try and compromise. Even if Mercedes decided to let their drivers battle it out, there is a bit of risk involved. To be precise, there is a chance that the situation could devolve into another Hamilton-Rosberg fiasco.
ADVERTISEMENT
Article continues below this ad