'Could See Something of Me in Him' – Sebastian Vettel Has Huge Words of Appreciation for Charles Leclerc
Published 12/25/2020, 8:12 AM EST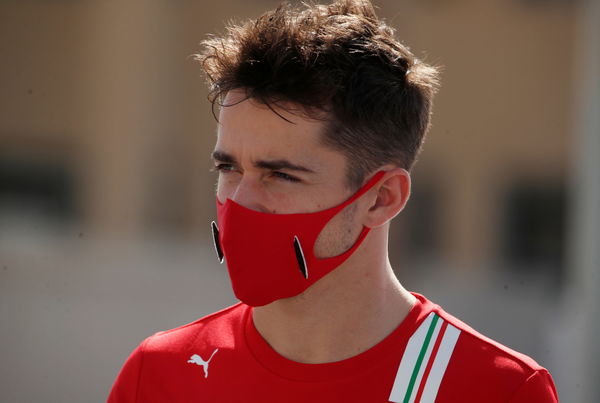 ---
---
Charles Leclerc is a talent waiting for his time. The young sensation from Monaco will hopefully be the savior for Ferrari. However, by preferring him over Vettel, has the 'Prancing Horse' roused bad blood between the racers?
ADVERTISEMENT
Article continues below this ad
Sebastian Vettel has spent a good deal at the red Italian camp. He might have not won a title for them but he won a ton of races, and when they started preferring the young racer over him, his esteem took a huge blow.
Charles Leclerc is gathering praise from all around the circuit. Every pundit estimates Charles to be a huge success, given Ferrari helps him as well. Team boss Mattia Binotto expects Charles to be their savior and we hope he can drag them out of their dilemma.
ADVERTISEMENT
Article continues below this ad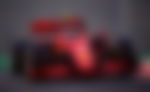 Meanwhile, Sebastian Vettel makes his way to Aston Martin in 2021. After a tough 2020 with Ferrari, we hope he can regain his form with the British constructors. In such a scenario, his battle against his former teammate, Leclerc, will be feisty and will interest fans.
Earlier, Vettel applauded his former teammate. "He is certainly very fast and talented, he is at a different stage of his career. I was able to learn from him too and it was interesting. I could see something of me in him, as I was ten years ago," remarked Vettel.
The battle between Charles Leclerc and Sebastian Vettel
Sebastian Vettel could see his Ferrari career crumbling in front of him. The 2019 season was a mixed year for the German, who had decided the 2020 season will be his redemption year. Instead, all he got was a release from Ferrari.
F1 steps into a new era in 2021 as teams are lining up their drivers to bring the best action on to the track. However, many lost their seats and dreams in this race to be competitive, and Vettel is one of those drivers.
As he emphasized that he could not come to terms with the car, Ferrari got someone who could, in Spaniard Carlos Sainz. Sainz proved his mettle with a fantastic 2019 season. The racer found his form since Red Bull and came under the radar of the Italian team.
However, Vettel's words for Leclerc show that Carlos has a strong in-team battle on his hands.
ADVERTISEMENT
Article continues below this ad
"He's a smart guy and I can only say good things. Surely this last year has been difficult for me, there were other issues at stake besides having to drive. "But that doesn't have to take any credit away from Charles, because everything that's said about him is true: he's strong and mature for his age," concluded Vettel.
Sebastian Vettel against Charles Leclerc on the track will be a battle worth the watch. With both fighting it out on the corners, wheel to wheel, the 2021 year will definitely be exciting.
ADVERTISEMENT
Article continues below this ad