Could This Be the Reason Behind Lewis Hamilton's Delay in Confirming New Mercedes F1 Contract?
Published 01/07/2021, 2:13 AM EST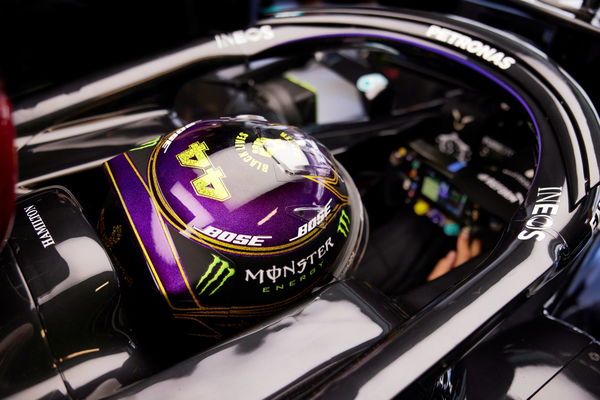 ---
---
When the 2020 season ended, who would have thought that Sir Lewis Hamilton would be the only driver without a contract for 2021? Well, unfortunately, there are circumstances that are halting Mercedes from giving the expensive seven-time world champion a drive for the upcoming season.
ADVERTISEMENT
Article continues below this ad
Lewis and Mercedes have remained inseparable ever since he signed an agreement in 2013. Of course, the two have hit rough patches quite often during contract talks, and Lewis has always led the way.
However, this time, the scenario is completely different. It is quite obvious that Mercedes cannot say no to a driver who gifted them seven titles. The Silver Arrows would want him in the team over the next couple of years for sure.
ADVERTISEMENT
Article continues below this ad
But it might not be an easy ask for Mercedes to shower a $50M paycheck on their star driver each year.
What is holding back Mercedes from signing Lewis Hamilton?
Well, Mercedes do hold a highly talented George Russell in hand at the moment. But that isn't really the reason behind the team's hesitation to sign the recently Knighted driver. There may be a few probable reasons behind it.
Firstly, COVID-19 has forced most of the F1 teams to focus on cost-cutting. Amid such a critical situation, paying a high-profile driver $50M could push them towards bankruptcy.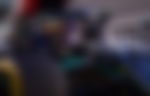 Secondly, Mercedes will need an enormous amount of money to build a competitive car for the 2022 season, which will also witness one of the most substantial regulatory changes in the sport's history.
Hence, keeping that in mind, Lewis could drastically turn from a benefit to a burden for the team.
Change of ownership in Mercedes
Above all, there could be a primary reason behind the delay in the announcement. It might have something to do with the recent change of ownership and the fact that the team are in the middle of a restructuring phase.
Unlike before, when both share-holders Toto and Niki Lauda supported Lewis, it is completely different at the moment.
Daimler, as always, holds the upper hand in the decision-making. However, with the automotive company starting to focus more on electrification, the need for money simultaneously increases too. Hence, it may have turned quite painful and difficult for Daimler to throw such an enormous lump of money toward Lewis.
Furthermore, with INEOS entering the team as the third owner, each entity (Daimler and Toto) holding similar shares of 33%, it has turned into a herculean job for Lewis to convince them altogether.
But let's keep the newly joined owners, INEOS, aside for now. It is still not clear whether they are already a part of the decision-making process. It is most likely that the chemical company will follow Toto's path for the time being.
How are the talks going to end?
ADVERTISEMENT
Article continues below this ad
As of now, the odds are definitely falling over an extended partnership of Lewis with Mercedes. It would be criminal to witness the Briton being left without a drive for the upcoming season, and Mercedes certainly wouldn't want that. As mentioned earlier, the deadline is still prior to the winter testing. "We are not putting a special date to it because we don't want to be under pressure. Sooner or later it needs to be done and, at the latest, before we go testing," Toto mentioned at the end of 2020.
ADVERTISEMENT
Article continues below this ad
The announcement should take place in weeks to come; however, one cannot forget the fact that this is Formula 1. And anything can happen in this sport that has witnessed unexpected twists and turns at the very last moment. Which path is Lewis's career going to take?