"Creative" Red Bull & "Unbelievable" Max Verstappen Backed in Two Words to Complete F1 Hattrick
Published 02/18/2023, 4:00 PM EST

Follow Us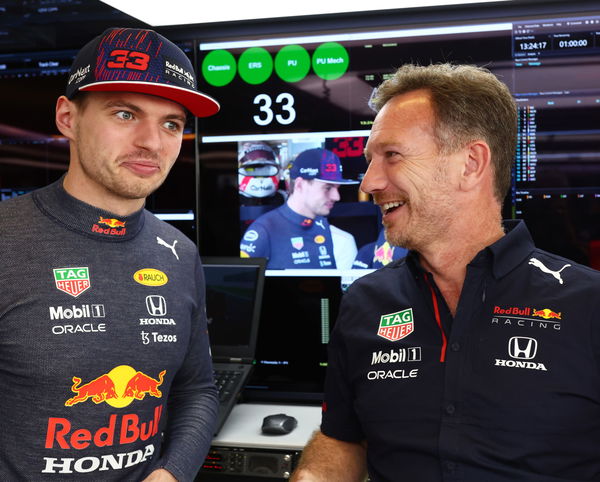 For a very long time, Red Bull has been hoping to ambush Mercedes and steal the top spot. Although they had a chance to do it in 2021, their goal was finally granted in 2022. The Austrian team was on a roll last year; despite not being the fastest on the starting grid, their star driver Max Verstappen established a lead of nearly 150 points over Charles Leclerc in second place, and together with Sergio Perez, they captured the constructor's championship. This year, the Milton Keynes team is poised to give their star driver Max Verstappen a hat trick of titles.
During the previous campaign, Max Verstappen broke several long-standing records. In addition to earning 454 points, which is the most in any season, the Dutchman claimed to have won the most races in a season (15). However, sports, as we all know, is a "great leveler". Therefore, in order to restore balance to the universe, team Verstappen received a severe smack from fate. After being found guilty of exceeding the $140 million budget cap, they penalized Milton Keynes with a 10% decrease in their wind tunnel time and a $7 million fine.
ADVERTISEMENT
Article continues below this ad
Yet, given the manner in which Red Bull has managed itself and catered to their star driver Max Verstappen, it is difficult for some F1 analysts and former drivers to imagine that Red Bull's crown would be challenged. One of them is Mark Webber, a former Red Bull driver who, in just two words, has endorsed the aggressive Dutchman and his "creative" team.
Talking to Autosport, he said, "Red Bull is still the most dangerous team coming out of the blocks. I don't think anyone knows really how much that [the penalty] is going to impact them, but I'm sure they've got enough creative people there to keep it going. Max, it's just 'Formula 1 plus' for him at times. I think the highlight for me was to see what he did through the field in Spa. That was just unbelievable."
During their zenith, Mercedes was considered one of the modern greats. However, the situation appears to have changed; since the rules were amended for the 2022 season. And now, besides all the opinions of various F1 analysts and experts, another veteran compatriot of Max Verstappen upholds a view that if anyone is competing against him and his team, they are only trying to be positioned second.
Max Verstappen and Co. get backing from World Tour car racer
Red Bull appears to be in a precarious position. The team might drop far behind in the battle for the top three positions if they made even a single mistake. Currently, Red Bull has been penalized with a 10% reduction in wind tunnel time and has the fewest available runs due to winning the constructor's title.
ADVERTISEMENT
Article continues below this ad
Several experts and analysts have done a thorough analysis of their situation. They claim that 2023 will surely be the toughest season for the Milton Keynes team; while taking into account the revival of Mercedes and Ferrari.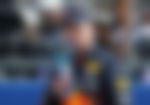 However, the world tour Car racer, Tom Coronel, has opposing views. According to the Dutch version of motorsports.com; Coronel stated his opinions and said, "Their system and their combination is just working at the moment, and that means it won't stop at once now. I think Red Bull and Verstappen will be very hard to beat in the next two years, in the combination that's there now. Once you have chosen a certain direction that works well, you don't immediately turn at right angles. Normally, this can't be over overnight."
ADVERTISEMENT
Article continues below this ad
WATCH THIS STORY: Lewis Hamilton dismisses beef with Max Verstappen
Red Bull has received a lot of flak for its aggressive behavior over the years. The team was also revealed to be guilty of the budget cap scandal. However, no one can dispute that the team has a history of making significant comebacks. So should we anticipate a "hat trick" or a "try again later" from Milton Keynes's side?
Edited By: Vineet Nandwana